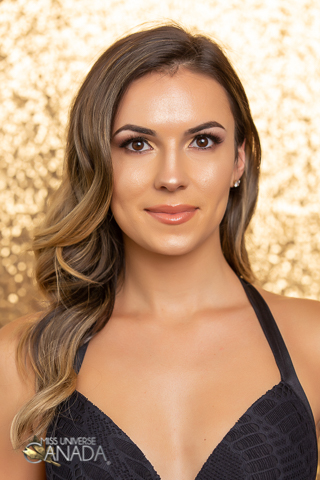 Height: 5'8
Hometown: Toronto, ON
Languages: English
Occupation: Business Development Rep
Sally was born the youngest of three children in a family that valued love, family events and community. Growing up in Mississauga, Ontario, her suburban childhood typifies the experience of many Canadians, where immigrants, multigenerational, and mixed families live, work and play. Building friendships with neighbourhood children from diverse backgrounds, she learned the importance of cultural customs and values. She learned how important keeping connected with traditions is to new immigrants. During highschool, she spent summers working at an overnight camp in northern Ontario and learned about the challenges of young parents who juggle two jobs and a young family.
All these experiences influenced her to blend her interest in digital technology and helping build more connected communities and work environments. After graduating with a degree in Communications and Culture from McMaster University, she is building a career in digital technology sales and development. Her work experiences have helped her learn how technology can strengthen bonds between businesses, teams and coworkers. All these are qualities she values about herself and her life.
Confident, curious and courageous, Sally knows that continuing to try new things is important. She has started fund-raising activities at work that inspired co-workers to participate and donate and even influenced team building. Sally loves a team environment and stays active playing volley-ball and soccer in her community, participating in fundraisers and never misses a family event. Her creative side is fulfilled with playing guitar and singing and she plans to participate in musical theatre productions, which she did throughout high school and university.
She recently returned from her brother's wedding in South Korea, where she helped welcome her Korean sister-in-law into her family, bringing a new cultural aspect into her life.
Sally never turns down a new challenge. She is believes she can learn more about herself through others and seeks to be the best friend, coworker and community member she can to help others reach their highest potential. Sally hopes to start her own charity foundation that will help to motivate young and older young women, that will bring in inspirational speakers across Canada to inspire youth, seniors and those with challenges in mental health to be the very best they can.
Sponsors
Video
Q&A
What are your interests and what do you enjoy doing the most?
I love to tinker with things, and use my hands to express my creative side. Playing instruments, baking and reading are just a few of my favorite things to do. When I'm not doing this, I am exploring Toronto with my sister, trying to workout classes and experiencing different foods from around the world.
List any special training you have had (music, art, drama, dance, etc.) 
Music: Singing, Guitar
Musical theatre, Improv, acting
In what sports, if any, have you participated?
I started competing in swimming as a child, and moved on to play competitive soccer for 14 years. I also competed provincially in Trampoline and Volleyball. I love the sense of teamwork that sports offer, and the independence that comes with the sport that pushes you to grow.
Name one person, other than your parents, who has had the most influence on your life. Why?
My aunt Sue. She was a top female executive in the broadcasting industry and was considered a woman to watch in media. From a very young age she showed my sister and I the importance of integrity, female empowerment and working hard until you reach your goals.
What is your proudest personal accomplishment (other than participating in this pageant)? 
Started my own fundraisers at work for Presidents Choice Children's Charity. Proved to myself that I can take risks, act selflessly and motivate myself for the greater good of others.
What is the most interesting or unique thing that has ever happened to you and/or what is the most interesting thing about you? 
The most interesting thing that has happened to me was my realization of how much I enjoy being independent and spending time by myself when I moved out of my home. I use to be scared of not having people around me after growing up in a big family but it has turned out to be the best thing that happened for my future.
What is your career ambition and what are you doing or plan to do to accomplish that goal? 
I am currently pursuing a career in digital technology sales. Through my experience in media I've identified that I have a blended interest in all things digital technology and building relationships with people. I want to help others improve their life through technology.
What would be your "dream job" in life?
My dream job is always changing since I am still learning and growing. Ideally, I see myself starting my own technology startup that fosters new ideas that will help change the way the world works.
Describe where you were raised and what your childhood was like.
I grew up in the suburbs of Mississauga; I am the youngest in a family of five. I have a sister and brother, a dog and a cat. The great part of being raised in the suburbs was the exposure I had to different cultures in my neighborhood. This showed me a glimpse of what Canada looks like. My parents ensured we had exposure to different people and encouraged openness to people with diverse lives. I learned early on that you can find a lot of the world in Canada. As I evolved, the things I was exposed to and what I saw made me who I am today.
List any interesting or unusual jobs you may have had. 
Worked for two summers in Northern Ontario at an overnight camp. They were the best summers I can remember, I made amazing friends, learned about who I was and my interests. I saw very young parents, dropping kids off at a local camp that had different challenges than I was use to understanding. I saw that camps and organizations like this are important to the health and comfort of a community.
List any volunteering you have done.
Annex Retirement Home
The Dive Acadamy
Presidents Choice Childrens Charity
Toronto Community Clean Up
St Mary's Star of the Sea
What is your most unusual talent?
Eyebrow Dancing
Where is the most interesting place you have been to?
The most interesting place I have been was a small fishing village in North Easter Brazil. There was no technology; no indoor lighting and no one spoke any English.
What do you hope to be doing in ten years?
In 10 years, I will be living in Toronto, working in a leadership role in the technology industry, spending my spare time with family, and using the charity ill have created to inspire young women, and use my voice to reach women all over the world. If I can have my roots established in Toronto, but travel to other countries for my work on occasion that would be pure bliss.
Is there anything you would like to add that we haven't asked?
As much as I love to travel and explore, I am a huge home girl. I strongly believe in building your roots, and strong family foundations that don't have rules and regulations but firm values.
"Build today, then strong and sure, With a firm and ample base; And ascending and secure. Shall tomorrow find its place." -Henry Wadsworth Longfellow