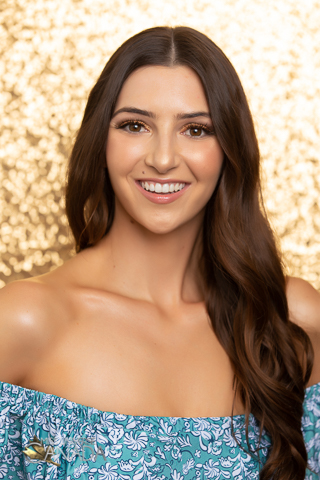 Height: 5'8
Hometown: Toronto, ON
Languages: English
Occupation: Student at York University (Education)
Sasha is a graduate of the University of Toronto. She holds an Honours Bachelor of Arts Degree specializing in Social Cultural Anthropology with a minor in Environmental Anthropology. She studied television and film production at Columbia College in Chicago and decided to pursue her lifelong interest in education. At present, she is completing a Bachelor of Education Degree and will soon be a certified teacher. Sasha is enthusiastic about applying her knowledge and skills to teaching children and enhancing their educational experience. Sasha created an initiative called The Givers Movement. She has worked all over the world with different non-profit organizations that are based on the mission of giving back. The Givers Movement is a network for selfless individuals in need of guidance to become active givers in their community and abroad. It is a link and pathway to non-profit organizations that match the skills and resources they have to offer. She has a passion for paying it forward that is part of her inherent character. Even as a young girl, Sasha received a Spirit Award for bridging the social divide amongst children with exceptionalities and their peers. Sasha imagines a world where we challenge ourselves and others to do one act of service per week or per day or per month, that is focused on giving back to someone less fortunate. Her advocacy includes the Salvation Army, SOS Children's Village, Operation Smile, Good Shepherd and the SchoolBOX Indigenous Library Project.
Sasha's greatest personal mentors were her grandfather and equestrian coach. Her grandfather was an advocate for multiculturalism and was awarded The Order of Canada. Her coach was a two-time Canadian Olympic Equestrian. From them, she learned that great things are possible through hard work and determination. She learned to follow her dreams, never to forget her roots, and to always be humble and respectful. Sasha conducts workshops and presentations. She has a special connection with young girls, encouraging them to recognize their self-worth and individuality. She helps them navigate the powerful messages of media. She believes beauty is from within the heart.
Sasha is an educator, student, model, philanthropist and entrepreneur. Photography, scuba diving, tennis, swimming and hiking are how she unwinds and enjoys the outdoors. Sasha prioritizes nutrition, healthy cooking and fitness. She was a delegate in Miss Universe Canada 2017 and placed Top 10 Overall, Top 3 Best Body and, Best Hair. Her skills, personality, humanitarian work, public speaking, modelling for stage, studio and television; are combined to ensure that she would be an ideal representative for Canada on the Miss Universe Stage.
Sponsors
Vaughan Laser & Anti-Aging Medical Clinic, Tru North Orthodontics, Locale J Hair Design, My Beautique, Family and Friends
Video
Q&A
What are your interests and what do you enjoy doing the most?
I enjoy meeting people and learning about their personal life experiences, culture, dreams and opinions. I enjoy eating and cooking healthy meals and keeping fit. I love the outdoors, being physically active, and I love animals. Spending time with my horse and my dog are high on my list of favourites.
List any special training you have had (music, art, drama, dance, etc.) 
I have had training in stage, television and film production. My training has been both on camera, as well as behind the scenes. I have trained in public speaking, fine arts, photography, rhythmic gymnastics, ballet and piano.
In what sports, if any, have you participated?
I have been horseback riding all my life. I have participated in various equestrian disciplines, including Dressage, Eventing, Hunter, and Jumper. My horse is retired now, and I spend time caring for him rather than riding. I have also played soccer and volleyball. I enjoy swimming, and I am a certified scuba diver.
Name one person, other than your parents, who has had the most influence on your life. Why? 
My grandfather has had the most influence on my life. He was a wonderful, affectionate, playful man. I lived next door to him up until his passing. He was born into a poor immigrant family in 1915 in Toronto. All odds were against him. Through hard work and perseverance, he achieved great things. His career path took him into multicultural broadcasting. He taught me about diversity and inclusivity, to not only be open minded but also to have an open heart. He showed me that he still had time to play with his grandchildren, watch cartoons and make us tea. He didn't let his busy career stop him from being a good person and a sweet grandparent. Although he was a mentor to many, he was always seeking to learn from others. What I learned from him is part of who I am.
What is your proudest personal accomplishment (other than participating in this pageant)? 
Most definitely graduating from the University of Toronto is my proudest accomplishment. I thrived in the academic challenge. It set my path to continued learning and growth as I now pursue my Bachelor of Education Degree. My love for learning has guided me toward becoming a teacher.
What is the most interesting or unique thing that has ever happened to you and/or what is the most interesting thing about you? 
The most unique and interesting thing that ever happened to me was experiencing the direct hit of Hurricane Matthew, a Category 4 hurricane! I was in Nassau, The Bahamas volunteering for a charitable organization called "Hands for Hunger". This organization gathers surplus food from restaurants and hotels and delivers it to those in need. While I was there, Hurricane Matthew was moving through the Atlantic. By the time meteorologists declared that Nassau would be directly in Hurricane Matthew's path, it was too late for me and many others to leave the island. The airport closed. I stayed with friends who lived in a house on what was considered "high ground". That is supposed to be a safe place and less likely to flood. The hurricane advanced. The port of Nassau was evacuated, and all flights were grounded. We prepared the house with shutters and boards, and gathered food and water. We sealed ourselves, elderly extended family members, friends, and pets into the house. There is nothing that could have prepared me for the intensity, noise and fear. We survived 24 hours of being sealed indoors and having no contact with the outside world, not knowing if Matthew would tear the house down and take us in the wind. It was terrifying and I am grateful to have survived. My nickname from that day forth has been Hurricane Sasha. To say the least, it was the most humbling experience of my life.
What is your career ambition and what are you doing or plan to do to accomplish that goal? 
My career ambition is to teach, and to pursue the growth and development of my initiative and social enterprise, The Givers Movement. One of the fundamental ways in which we can positively impact community, near and far, is through education. I am currently completing my Bachelor of Education Degree and I am working with various non-profit organizations to achieve my philanthropic goals.
What would be your "dream job" in life?
My dream job enables me to merge my passions: teaching, philanthropy, and travel. I would ultimately like to grow my initiative, The Givers Movement, nationally and internationally. I hope to develop curriculum that will be utilized by other educators to inspire students to embrace the principal of paying it forward. My dream in life is to find happiness in all that I do and share that joy through my career and volunteer work.
Describe where you were raised and what your childhood was like.
I was raised in Toronto in a neighbourhood called Little Italy. My childhood was spent running down the street to catch the ice cream truck, going to events and playing outside with my friends. I attended several different schools growing up, which enabled me to acclimate naturally to my ever-changing school and social environments.
I regularly attended cultural events that featured performers from around the world. International music and dance shows were a routine part of my life. I enjoyed the street festivals and exciting soccer celebrations in my neighbourhood. There was always an energetic vibe in my community.
I have vivid memories of the butterflies I felt in my stomach before the winter holiday show in kindergarten. I remember the feel of the vibration of the drums in my chest while participating in the after school music program. I played lots of Four Square in the schoolyard, and eventually worked up my courage to go down the big orange slide on the jungle gym. I always had my hair in a ponytail and of course blistered hands from the monkey bars.
I attended sporting events, the ballet, and theatre. My favourite memories include watching wrestling with my elderly aunt at Exhibition Place. I thought she was so cool, as she shook her cane at the villain wrestler!
I walked everywhere in the city, contrasting my long bike rides at the cottage. I spent a lot of time on horse farms, horseback riding, grooming and assisting with upkeep of the stable. When I returned home from riding, my dogs and cats always greeted me.
My childhood was a blur of playing manhunt on summer nights and climbing piles of snow. Street hockey was a staple activity, although my older brother had to defend my right to play with the older boys. I had a fun childhood with lots of laughter and those memories still make me smile.
List any interesting or unusual jobs you may have had.
The most interesting job I have ever had was teaching an elderly, successful businessperson how to navigate technology. It was interesting because he looked to me to think outside the box and to find ways to help him understand technology when his other efforts had failed. Although I was the teacher, I learned so much from that experience.