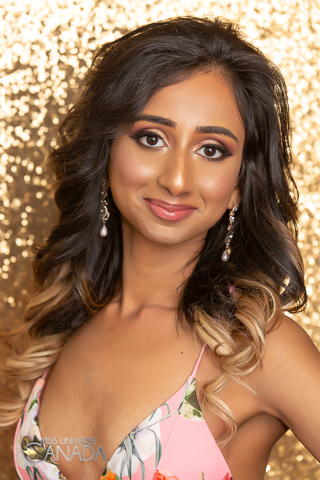 Height: 5'8
Hometown: Vaughan, ON
Languages: English
Occupation: Financial Associate
Alencia was born and raised in the heart of Toronto, Canada. She attended University of Toronto and majored in Life Science. Alencia is also a entrepreneur, actor and socialite. Alencia attended one of New York's best acting school. Her tone is unique for her cutting edge and witty humour.
Neuroscience is a field that particularly interests her. Alencia works in a research lab at a hospital in Toronto. She works closely to support and research for conditions in mental health, disability and neuro-degenative illness. She recalls such disadvantaged lives of people who suffer seems like nature in it's impure form. She is also a financial associate for an Investment and Mutual fund firm. She is currently completing her CFA charter. She has also received a certificate of attendance from University of Oxford. She considers herself a self-made woman. She believes a strong woman is one who is dynamic and can play both gender roles. There is no limitations. She also ponders subjects of psychology, spirituality and healthy living. She counts her blessing and considers herself as a minimalist. She believes the accumulation of material things doesn't bring internal happiness. Modelling has been a hobby for Alencia at a young age. She modelled for charity fashion shows and local events. She endorses business leadership and models for success for young women. She supports charity such as Plan International to provide education and empowering tools including technology.
Sponsors
Sephora, Nordstrom, Vapour Beauty, Tina Photography, Foxybae, Primavera, Family and Friends
Video