Gabriella Walker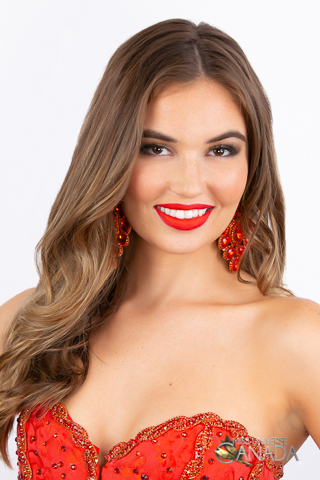 Height: 5'9
Hometown: Tecumseh, ON
Languages: English
Occupation:
Gabriella Walker was born in Windsor, and has been raised in the small town of Tecumseh. Gabriella successfully graduated from high school with honours as an Ontario Scholar, as well as, a Core French bilingual certificate. She began her academic journey in the joint Visual Arts and Architecture program at the University of Windsor and the University of Detroit Mercy. Soon entering into her 3rd year of architecture school as a full-time student; she is looking forward to completing her Bachelor's degree and going for her Master's, to later begin her career as an Architect. She currently works part-time as a server, until she completes her Bachelor's degree and later begin her career in Architecture.
Gabriella began her modelling career by volunteering for local boutiques and fashion shows since 2017. She loves the creativity and limitless boundaries that photography, fashion, and modelling offers. She has also volunteered for her old high school, coaching the girl's volleyball team, which was such an impactful and rewarding experience to teach, support, and create a strong bond through her team.
She uses her platform to serve and give back to her community by supporting those who support and believe in her, as well as, educate her peers on the topic of mental health that touches very close to her heart. Mental health touches very close to her heart through personal battles, losing someone very close to her who could not fight their battle anymore, and her watching her dad who has PTSD and mental health issues from his life journey. Being apart of an amazing organization called jack.org, was a great way to allows students to gather, talk, educate, and bring positive on mental health within their communities. She loves to express herself through her art and drawing to bring awareness and emotion on the subject mental health and positivity. To Gabriella, mental health matters, and she believes in, "Pain is real, but so is hope," so make a difference, educate, and help each other; because help is always there. Loving yourself first, taking care of yourself first, and making the most out of everyday, because "The sun will rise, and we will try again," which is her favourite life motto. So, don't take anything for granted; cherish those loved ones around you, and ask how they are doing once in a while. One act of kindness a day goes a long way.
Through all of Gabriella's life, her journey, and experiences, she is very strong, compassionate, and sensitive; and believes that she was given the gift of wisdom which makes her ready to represent Tecumseh at the Miss Universe Canada Western Ontario Pageant.
Sponsors
Family and Friends
Video