Lisa Naveed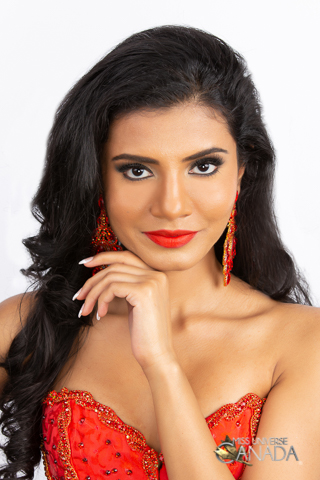 Height: 5'6
Hometown: Calgary, AB
Languages: English, Hindi, Urdu
Occupation: Student at Mount Royal University (Psychology, Bachelor of Arts)
Lisa Naveed emigrated from Pakistan to Canada at the age of 13 and is a proud Canadian citizen living in Calgary. She has completed her secondary education and is currently enrolled as a Psychology student at Mount Royal University. She is working with Numa Network as a model and has a part time job at Sephora as a skin care consultant/specialist. Lisa is also very passionate about her health and fitness level as she occasionally practices kick boxing and strength conditioning exercises. Her passion also continues to excel in the realm of modelling and academics. She also plans on working as a brand Ambassador for skin care brands in the future.
Growing up, Lisa struggled to maintain an acne free skin, which sparked her passion for skin care and a healthy lifestyle. As a skin care consultant she motivates many customers that struggle from similar skin care problems. She is now a certified cast member for doing facials at her store and helps clients find their personalized skin regimes. Lisa evokes confidence and reassurance in them that they are beautiful regardless of their skin condition.
Her first year in Sephora, she was offered an opportunity to compete for a feature in magazine representing Giorgio Armani's new line of fragrance. Upon taking this opportunity and doing a photoshoot for it, she discovered her talent for posing and being confident in front of camera. Two years later, she signed with a mother agency – Numa network, in Calgary Alberta. Since then she has matured as a person and as a fashion/commercial model. Lisa works hard on her modelling skills and is fully determined to pursue the acting and modelling industry. Her modelling career so far, has allowed her to become a social media influencer, as she continues to gain audience that love her content and inspiring personality. Lisa's confident style and personality has continued to appear onto multiple magazine profiles including Skye, Portfolio Global, Rizing and Style Cruz Magazines.
Upon winning the title of Miss Universe Canada 2019, she plans on becoming a spokesperson for young women around Canada. Her goal will be to inspire others to come out of their comfort zone and purse their dreams without the pressures and stereotypical norms given by society today and ultimately make Canada proud.
Sponsors
Video
Q&A
What are your interests and what do you enjoy doing the most?
Travelling is hands down the thing I enjoy the most

. I've travelled to many places in US including New York, Washington, Seattle, Virginia (as well as other states in US). I've also been to Bangkok, Thailand. For me, travelling isn't just about how many places you've been to, it's about how much do you take from the experience. As a model, I loved travelling to New York last year to work with top published photographers, exploring the city, meeting new people and establishing new relationships.

Reading and collecting magazines

: To me, magazines are a great source of information for new trends in fashion and topics around the world.

Shopping for latest trends:

I really enjoy shopping with my friends and family. I feel that shopping is a great way of learning about yourself, new brands & products, and new trends.

Kickboxing and yoga

: Fitness is something I have valued my whole life. Especially since the year before I signed with Numa Models, I started working out a lot. Yoga is one of my favorite practices, it helps me being flexible, while keeping a relaxed mind. I love kickboxing because it involves a full body workout. I try to be consistent with my workouts, also keeping a fairly balanced diet and healthy lifestyle.
I love trying new restaurants and city attractions both locally and wherever I travel to.
Since the past couple years, I have switched to only drinking green tea, as a means of getting some caffeine in and to detoxify as well. Green tea is now one of my favorite beverages, so wherever I go I like to collect green tea bags. I like to keep a collection at home which keeps my liquid intakes interesting and healthy at the same time.
List any special training you have had (music, art, drama, dance, etc.)
I've always been very creative, ever since I remember going to school. My mother has always encouraged me to develop further in this creative side, by being involved with all the different aspects of artwork. As a kid, I loved doing puzzles, paintings, drawings, and sketching. Later in the years, this interest started growing when I took part in talent competitions. I really loved making sculptures, sketches and paintings which is still one of my most enjoyable hobbies.
I've taken part in drama throughout my elementary and junior high days. From the annual Christmas plays, to drama classes, I really enjoyed playing different characters.
My creative side didn't stop at just the art work or drama, I also took lessons to play piano at the age of 11. I learned to play drum set at the age of 13 and became a part of St. Mary's high school band.
In what sports, if any, have you participated?
In Pakistan, I was part of the Netball team for 3 years. Which increased my interest in taking part in other sports such as: basketball, badminton and volleyball teams.
I loved playing basketball and badminton for 2 years in Junior High.
Name one person, other than your parents, who has had the most influence on your life. Why?
The one family member that's had a huge impact in my life is my grandfather – my "nana". He had the most amazing personalities I have ever seen in my life. We shared a special bond that I can't describe in words, because till this day, I feel his presence in my life. He was a strong minded, independent, hardworking, honest, and self-made man. He's thought me many important lessons in life, and always gave me a reality check whenever I would lose perspective. He gave the best advice and thought me to be the persistent, determined and confident woman that I am today. No matter how many obstacles or life barriers I will face in the future, I feel that with his blessings and teachings, I can conquer anything I set my mind to. I would not be the person I am today without his immense love, care, and support. He passed away 3 years ago, but he will always be in my heart, mind, and in every path I take.
What is your proudest personal accomplishment (other than participating in this pageant)?
As a model, I feel my proudest personal accomplishment has to be that I have been published 4 times locally in Canada and internationally.
I think that for a model (or anyone in a creative field), exposure and recognition for your talent and hard work is really important. So being published in Skye, Portfolio Global, Rizing and Style Cruz magazines, it gives me great amount of gratitude to have worked hard for what I have achieved so far.
I'm proud to be in the modelling field and for my academic career, but what I am most proud for is the fact that I am able to maintain a balanced life. Keeping up good grades, working in a part time job at Sephora, working as a model, all while balancing healthy lifestyle and relationships. I am proud of my ambitious personality and the person I have grown into.
What is the most interesting or unique thing that has ever happened to you and/or what is the most interesting thing about you?
I was given the opportunity to take part in a competition at Sephora where by doing a photoshoot for Giorgio Armani's new fragrance, I would be featured in a magazine.
After that first experience of being a model for a day, I found my passion and it opened doors to many opportunities. My life took many turns since then: from signing with Numa Network, to travelling to New York, onto many other photoshoot opportunities and to becoming a social media influencer.
I will be celebrating my 4th year anniversary in Sephora this August. This is where my life took a turn and has offered me opportunities that I am grateful for today.
What is your career ambition and what are you doing or plan to do to accomplish that goal?
My main goal is to become a successful model working with Top Tier brands and companies of the fashion industry. My passion of being in front of camera drives this ambition, because I want to experience all aspects of modelling, working with skin care brands, becoming a brand ambassador for those brands, and most importantly having an impact on the world.
Currently I am in my 3rd year of psychology. After graduation I would like to apply my knowledge that I've attained to better the lives of other people. Through understanding people, working with skin brands and representing them as a model I would like to pursue this goal.
It would make my goal much more attainable if I were to apply my skills, talent, and my knowledge on a global scale.
What would be your "dream job" in life?
I had not envisioned my dream job until I started modelling. My absolute dream job would be something that doesn't feel like work, more like a passion that you work on and grow from every day. Modelling is a field where I can connect with other brands, representing them, while still be able to retain my personality.
I strongly believe in having a side line of career as well, so skin care and working to improve other people's lives would be a second most important part of my dream job.
Describe where you were raised and what your childhood was like.
I was raised in Rawalpindi, Pakistan until the age of 13. As my mom tells me, our family was always moving houses because my parents were looking for the perfect house for our family. After a few years, my parents bought the perfect house. We also had a puppy named Dixy (still remember how cute and adorable she was). Growing up, I remember, my parents were quite strict about having discipline in the house, about our education and our values. I am forever grateful to them for that. Despite being disciplinary, they have been the most loving, caring and supportive parents that I could've ever asked for.
During summer time, my mom would drop off my siblings and me to our grand parents' house. I have lots of beautiful memories of spending time with them and having lots of fun at their house. We would do everything together and it brings me joy to think about those precious moments till this day.
Being raised in a Catholic family, I've always been very spiritual. My faith and religious practices that we followed, always brought us closer. I remember that every Sunday, my family and relatives would gather at my grand parents' house where we would all have breakfast together. Special occasions, Christmas and Easter were the times during which our families would spend a lot of time together.
I went to a Convent School from kinder garden until grade 7. Didn't have many friends, except two who I'm still in touch with.
My life took a drastic turn when my parents and I immigrated to Canada in 2010. It was definitely a culture shock, but I adopted to the culture and to the environment rather quickly. So did my siblings. In this journey, it has been really hard on my parents to start a new life from scratch just so we (their kids) can have a better future with opportunities. However, I feel proud to say that my parents have set an example of hard work, determination, love and team work to start a new life here. It's been a hard journey getting settled here, but I salute to my parents for giving us an incredible childhood, taking the decision of moving here, giving up their settled lifestyle, and moving here just so my siblings and I could have the best possible future.
List any interesting or unusual jobs you may have had.
I got my first job at Wendy's at the age of 15. This was my first experience of customer service and getting a touch of what it feels like to be independent and responsible.
After a year of working at Wendy's, I worked at GAP for a year. Working there was definitely a better experience because I always liked working in a fashion environment. However, GAP also didn't satisfy my search for a job that suited my interests.
Sephora is where opportunities started opening up for me. I was hired as a cashier and later became a skin consultant. From the Armani photoshoot, to starting modelling, to being certified as a skin care consultant/specialist, this job felt satisfying and fulfilling. I was exposed to many unusual and interesting experiences that led to making me a new person that I am today.
List any volunteering you have done.
Red Cross
Sacred Heart Church
What is your most unusual talent?
I like to make Tiktok videos. Ever since I started modelling, I discovered the ability to change facial expressions really quickly. I noticed this when I started making Tiktok videos, I can give different facial expressions very quickly.
Where is the most interesting place you have been to?
I visited Bangkok, Thailand with my family in 2009. Although I was very young at that time, Bangkok felt like a totally different world. I loved the people, their culture, food and all the traditions.
What do you hope to be doing in ten years?
Ten years from now I would like to have my Psychology degree in hand. I want to focus my skills, knowledge and talents to better the lives of others.
I hope to become a successful model, work internationally and be published with Top Tier brands and companies.
Aside from my career path, I would like to be married. Be in a healthy and happy relationship, with kids in the future and getting settled. I hope to be able to provide to my family and my parents in the best way possible, and create a loving environment for everyone in my life.
Is there anything you would like to add that we haven't asked?
I am extremely grateful for this opportunity and super excited to be participating in Miss Universe Canada. I hope to win this year and to represent Canada internationally. I also hope to make Canadian and Pakistani communities proud of the work that I do, and the person that I am and will be becoming from this experience.