Melissa Jacobs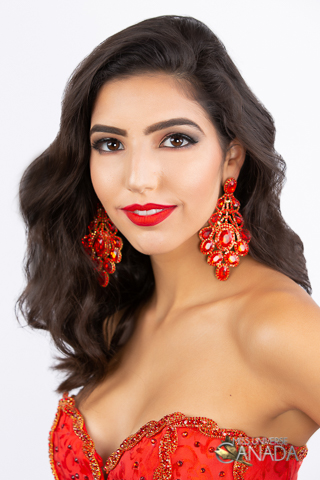 Height: 5'9
Hometown: Leamington, ON
Languages: English
Occupation: Student at University of Windsor (Social Work)
Melissa Jacobs was born and raised in Leamington Ontario, a small town outside of Windsor. Melissa graduated from high school with honours and received numerous leadership awards. She started her post-secondary education at the University of Windsor in the Bachelors of Social Work Program and is in the top 15% in her program. Melissa is currently in her fourth year and has further expanded her knowledge of community needs through volunteering in the Windsor Essex County community. Melissa is a summer student at Ready Set Go, a not-for-profit government organization that helps children and families transition comfortably into their communities. Melissa assists in facilitating in programs and fundraisers in order to meet the organizations goals. Melissa's goal is to broaden her knowledge on community needs through volunteering and enforce change to help those in need.
Melissa has experienced working with individuals from vulnerable populations and recognizes the needs of her community. She has had the opportunity of volunteering at Windsor Regional Hospital helping staff and patients during renal dialysis treatments. She has also had the privilege of volunteering at the Peer Support Centre on the University of Windsor Campus. There she was able to be a peer councillor to fellow students who were in need of a listening ear or some resources to assist in any additional needs. Through the Peer Support Centre she has received countless hours of training in order to be certified to help those who are suffering from suicide ideation, drug addictions, societal standards, etc. Melissa has also had the privilege of volunteering with the Liberty Project; a program ran through Enactus at the University of Windsor. She was able to provide counselling to empower women who have suffered from drug addictions and mental illnesses while helping those women find employment by producing reusable menstrual pads to third world countries. She was able to volunteer at the Food Bank located on the University of Windsor Campus and witnessed the need for students to access food and basic necessities. She has had the privilege of volunteering and working with two young men who have autism and assisted in their journey of independence and community involvement. Melissa finds that learning about her community through being involved and educated will give her the strength to create change.
Melissa has an immense amount of love and support from her family and friends. She uses their guidance in every decision and learnt the importance of family at a very young age. Melissa's mother was diagnosed with brain cancer when she was three years old. Her mother fought for five years, but passed away when Melissa was eight years old. Her mother was the definition of strength and courage. Her mother enforced the power of faith when in comparison to life and the importance of family. Melissa has a grandmother who is currently battling liver, lung, and bone cancer. Her grandmother has had multiple cancers in the past five decades, and is God's miracle on earth. Melissa had an army of family supporting, loving, and caring for her. Her family installed the values of faith, love, strength, and courage at a young age so that she can display those values throughout life.
Melissa believes that her life experiences and aspirations is the reason for competing in the Miss Universe Canada pageant. She believes this pageant may give her the opportunity of maintaining a platform that can be used to enforce change in the community for those who are in need of guidance, assistance, and a sense of belonging.
Sponsors
Video
Q&A
What are your interests and what do you enjoy doing the most?
I find the most enjoyment in giving back to my community! Throughout my academic career at the University of Windsor I have volunteered at multiple different agencies working with varying populations; including, women suffering from addictions, students experiencing mental illness(es), children and families overcoming hardships such as poverty, immigration into Canada, and/or neglect. Empowering women, men, children and my peers to become involved in our community has only made the sense of belonging within this community great and it's something I am very passionate about. Other interests of mine include writing poetry, exercising, listening to music and dancing. I am also in the process of learning how to cook, which has been quite an interesting journey for me so I am very much enjoying the practice.
List any special training you have had (music, art, drama, dance, etc.)
During my years of volunteering with the University of Windsor student care centre, Peer Support Centre, I was fortunate to complete extensive training in suicide prevention, intervention skills, drug addictions, etc. Also, during my work at Ready Set Go, I have received informal practical training in child development, child-parent attachment building, and pedagogical leadership.
In what sports, if any, have you participated?
In my childhood, I participated in many recreational and school-team sports including soccer, basketball and baseball. However, when I became a full-time student, working a 30-hour work week, and volunteering in my community my participation in organized sports had to come to an end. I believed that my energy was better geared towards my education and community involvement, but I still enjoy exercising regularly, as well as playing soccer and basketball with family and friends on the weekend.
Name one person, other than your parents, who has had the most influence on your life. Why?
Though I have met many influential people in my life thus far, I have to say that the woman who has influenced my life most is my grandmother. My grandmother, Souad, is in my opinion the definition of a strong independent woman. She spent her retirement years working harder than ever raising my sister, brother and I following the death of our mother. During this time, she was battling her 7th fight with cancer. She has been combating cancer since she was 21 years old and has been affected by 5 different forms of cancer in various organs. Through her fighting, she never and still doesn't complain of her struggles or pain. This woman has been the most influential person in my life, teaching me what strength, love, and prosperity means. She continues to teach me the importance of family, love, and faith throughout my life.
What is your proudest personal accomplishment (other than participating in this pageant)?
Throughout my childhood, it was extremely difficult growing without my mother. Though my grandmother took care of us to the absolute best of her abilities, there are just something's only a mother can do. My sister, brother, and I became the closest of siblings and life partners growing up. Relying on each other for help academically, socially and emotionally became our norm. Therefore, I share my personal accomplishment with my sister and brother; we grew up raising one another to be strong, confident and kind people.
What is the most interesting or unique thing that has ever happened to you and/or what is the most interesting thing about you?
The most interesting thing about me happened throughout my childhood, I developed a secret language with my older sister. Growing up my sister and I formulated this language and could have continuous conversations in a language only we understood. To this day we still use this strange language from time to time, super weird but interesting nonetheless!
What is your career ambition and what are you doing or plan to do to accomplish that goal?
As I approach the senior year of my undergraduate degree at the University of Windsor, I plan on applying for my master's degree. My 5-year career plan involves obtaining my Masters of Social Work degree, then opening my own not-for-profit organization that helps newcomers' transition to the Canadian culture.
What would be your "dream job" in life?
My "dream job" in life focuses mainly on two things, my career and my family. My dream job would be to start my own not-for-profit organization that runs programs to assist in the process of newcomers transitioning into Canada.
Describe where you were raised and what your childhood was like.
I was raised in Leamington, Ontario. I had a good amount of family and friends who helped turn me into the person I am today. Unfortunately, my mother was diagnosed with brain cancer when I was three years old and passed away five years later. At the same time, my grandmother was also diagnosed with cancer. This altered my perception of life and death. However, this experience taught me to value the relationships I had, and enables me to lead a spiritual childhood.
List any interesting or unusual jobs you may have had.
An interesting job I had was working at the Willow Tree Market in Kingsville, Ontario! This farmers market is one of our county's most well-known specialty food venues. I worked there from the time I was in high school right up until this past season, not only has this been one of the most enriching experiences but it also exposed me to my community and allowed me to build partnerships with residents in the town.
List any volunteering you have done.
Windsor Regional Hospital- Ouellette Campus- Renal Dialysis
Peer Support Centre – University of Windsor
Food Bank – University of Windsor
Liberty Project – Enactus at the University of Windsor
Personal Support Worker – Private Residence
Our Lady of Lebanon Shrine
Our Lady of Lebanon Festival
Cardinal Carter Catholic Secondary School
What is your most unusual talent?
The most unusual talent I have is that I can wrap my legs around each other twice while doing the same with my arms.
Where is the most interesting place you have been to?
The most interesting place I have ever been to was the Dominican Republic. While visiting this culture-rich land, I took part in an excursion where we visited a small town, ate with the local residents, and visited grounds that were said to be sacred. This experience happened to me when I was in my early teens and remains one of the most eye-opening experiences in my life.
What do you hope to be doing in ten years?

I hope to have finished my education and continue to grow as an individual by expanding my knowledge on community needs.
Is there anything you would like to add that we haven't asked?
My goal for Miss Universe Canada is to obtain the platform, so I can make a change throughout our communities.