Mickey Proulx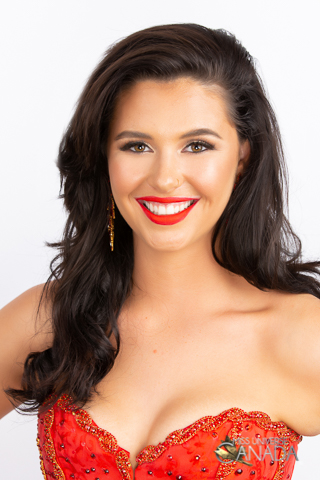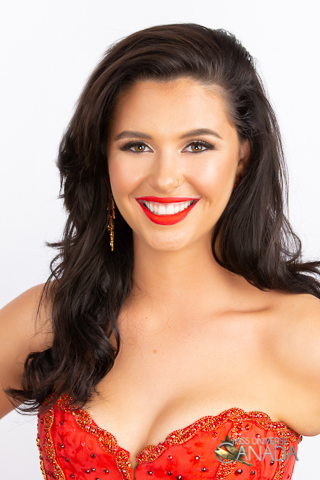 Height: 5'8
Hometown: Markstay-Warren, ON
Languages: English
Occupation: Boilermaking
Michaela "Mickey" Proulx was born in sudbury, Ontario 20 years ago. She graduated with honours from a Sudbury highschool and went straight into the workforce outside of her field. Currently Mickey is a second year apprentice Boilermaker and is passionate about her careers and hobbies.
Being a Canadian citizen has given her the freedom and acceptance by society to pursue her desire to be a boilermaker as well as compete in pageants on the side. She currently focuses on assisting with her mother's health and her father's hobbies.
Mickey firmly believes in the proverbs "idle hands are the devil's play things" and "do unto others as you would have done unto you". She believes those quotes have helped her stay on the path to success.
Sponsors
Family and Friends
Video
Q&A
What are your interests and what do you enjoy doing the most?
I enjoy taking every opportunity presented to me and exploring where life takes me. It may be hanging out with friends and coworkers, taking interesting short-term courses or doing things like competing in pageants!
List any special training you have had (music, art, drama, dance, etc.)
A lot of dramatic Arts and visual arts training in high school. Firefighter probationary training and basic welding/ metal working skills further being developed during my apprenticeship.
In what sports, if any, have you participated?
Flag football ball and western speed races on horse back
Name one person, other than your parents, who has had the most influence on your life. Why?
My friend Andrea. She has been a positive influence on my world views, how I view and process life, and how to explore how I truly feel.
What is your proudest personal accomplishment (other than participating in this pageant)?
Doing so much at such a young age as I do. I've done pageants, trades, firefighting, football, performing arts, visual arts. I am proud of who I'm building myself up to be.
What is the most interesting or unique thing that has ever happened to you and/or what is the most interesting thing about you?
I'd have to say out of many things would be how easy I can take on an unknown situation. I can make conversation with almost anyone and I can make the best out of any situation if I try.
What is your career ambition and what are you doing or plan to do to accomplish that goal?
My goal is to be a journeyman boilermaker and I'm already in my first year of trade school, and second year of working as an apprentice.
What would be your "dream job" in life?
I'm working my dream job as a Boilermaker but modelling or being a public icon on important issues would be something I wouldn't mind trying out.
Describe where you were raised and what your childhood was like.
I had a very independent and quiet up bringing with a lot of pain and family issues I had to work through while still young.
List any interesting or unusual jobs you may have had.
So many! Clerical assistant, cemetery clerk, hostess, waitress, cook, gardener, retail management, nanny, firefighter, boilermaker.
List any volunteering you have done.
Markstay Main Street Fair and Santa parade
Markstay Public Library
LaSalle Theatre Club
Markstay Pentacostal Youth Group
Warren Fair
Modern College
What is your most unusual talent?
I can blow multiple bubbles inside of bubbles using bubble gum
Where is the most interesting place you have been to?
Banff Alberta.
What do you hope to be doing in ten years?
A journeyman boilermaker, a camp on a lake and a country home, a husband, maybe studying for a PhD or travelling the world.
Is there anything you would like to add that we haven't asked?
I'm very good at remembering Tim Hortons orders haha!