Brittany Rushton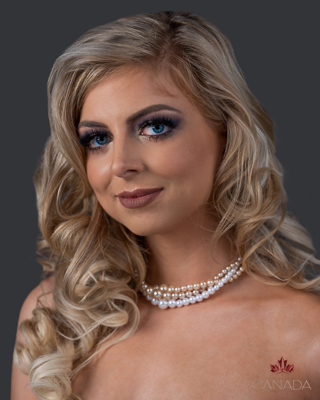 Height: 5'6
Hometown: Calgary, AB
Languages: English
Occupation: Model, Content Creator & Online Fitness Coach
Brittany Elizabeth Alice enthusiastically pursues a healthy & inspiring lifestyle in all aspects of her life. She is an energetic, ambitious, and creative woman who meets challenges head-on and learns from all experiences. Her passion for people's success, as well as for traveling, fuel her entrepreneurial goal to grow a stronger, more unified female presence in the Canadian Business world. Brittany has close ties within her community and is well known for the positive impact she has working with her brand and partnerships. Brittany runs Fitness Coaching & Modelling businesses. Her days are full of goal setting, beauty & human connections and this is truly what keeps her captivated.
Her own business, SophroSYNC Fitness, is a nationally recognized fitness and nutrition coaching brand. Along with helping people reach their health and wellness goals, she also uses her platform as a business owner and her social media, to connect companies and businesswomen alike. Brittany focuses her energy on actively supporting and teaching other businesswomen how to achieve their goals and develop a strong presence and following. Knowing the value of support creating partnerships with other local businesses was key to the success of all areas of expertise.
Brittany's Female CEO initiative was created to drive her goal to the next level and reach, showcase, and support thousands of female business owners. Brittany uses her knowledge of people's interactions with social media and her understanding of engagement to drive her message and inspire many to shine. Early on in her professional journey, Brittany realized the passion she had for helping other people through fitness and nutrition coaching fueled her ability to educate, organize & execute plans. Combining this with the increasing amount of public speaking, coaching skills, and a passion for supporting other women and we have the perfect baseline for Female CEO!
Brittany has goals of seeing not only the number of Female CEO's in Canada increase metrically but to inspire our young women to pursue whatever they are passionate about without fear, knowing they are meant to be in leadership roles. She educates and inspires females in Canada to pursue their professional capabilities through online networking events, giveaways, and through social media recognition. As Miss Universe Canada, Brittany will continue teaching women how to become the CEOs of their business and their life by working closely with her community and showcasing the need to uplift females as a whole.
Sponsors
Video
Q&A
What are your interests and what do you enjoy doing the most?
I absolutely love physical fitness, anything fashion and music! I have invested large parts of my life to both my personal wellness and my clients and it is something that I am passionate about. In my free time I will usually be working out, dancing along to some music or shooting a new fashion look I love! If the opportunity allows it I love exploring new experiences through travel.
List any special training you have had (music, art, drama, dance, etc.)
When it comes to personal expression movement and must are my main sources! I took voice and guitar lessons and I regularly do drop-in classes at various dance studios to increase my skill set. The practice and meditation of singing and dancing alone are just as amazing as the rush it gives you with an audience.
Name one person, other than your parents, who has had the most influence on your life. Why?
Jenny Sibley. She is my mother's sister and a very loving aunt to me growing up. She is an admirable example of strength, stability, kindness and unwavering loyalty. Growing up she was the one number I memorized knowing she would be there. She works extremely hard as a hairstylist and mom and I would aspire to be as fashionable as her at any age! She truly encompasses inspiration for me.
What is your proudest personal accomplishment (other than participating in this pageant)?
One of my proudest accomplishments has been building my own brands, SophroSYNC Fitness & BEliizabeth, to what they are. Staying authentic to myself and resilient in any economic or personal state is something I can say I am extremely proud of. I love being able to inspire and pursue passions however I see fit!
What is the most interesting or unique thing that has ever happened to you and/or what is the most interesting thing about you?
I moved to Mexico in high school and continued to be fascinated by the need for cultural awareness and my own need for various freedoms. I was driven and independent from a young age because of this and I believe it makes me unique in many ways and people seem interested in speaking with me about these experiences!
What is your career ambition and what are you doing or plan to do to accomplish that goal?
My ambitions stem from a need for professional freedom and I plan to diversify my skill sets and never give up to accomplish that goal. I have built my fitness and modelling brands around the ability to network, travel and spread awareness around female entrepreneurship. If I am able to be present and have my words be valuable and heard I can do everything in my power to achieve success for both myself and the Canadian female business industry.
What would be your "dream job" in life?
My dream job would be travelling around showcasing female-owned businesses with meaning, my own included! A few of those contributing to wellness and my dream life is complete! I would love to work closely with female entrepreneurs to build they confidence and skill sets as well as truly make a difference in their lives. I love being apart of the beginnings because they are so full of hope and potential and I want to empower women to want what they can achieve.
Describe where you were raised and what your childhood was like.
I was born in Amherst, Nova Scotia but spent most of my young childhood in Calgary, Alberta. I am lucky to have an amazing family who supported me in all my life choices growing up and gave me room to grow and become whoever I wanted to be. I travelled back and forth from British Columbia & Mexico in high school and moved back to Calgary for post Secondary shortly after!
List any interesting or unusual jobs you may have had.
I played my guitar and sang at a bar in Mexico as well as translated in an art shop in Mexico! I always had 1-3 jobs growing up, I loved to work!
List any volunteering you have done.
I have always volunteered with my grandmother at the retirement home she worked at when visiting family over summers and Christmas holidays. I work closely with students in my community at industry presentations and one on one meetings frequently. As of recent we have been raising funds for the Covid-19 Relief Fundraiser for the Calgary's Seniors Resource centre through various volunteering opportunities.
What is your most unusual talent?
I am often told and feel that an unusual talent I have is that I am able to make people feel comfortable in almost any situation! Having gone to school for Massage Therapy nothing really phases me and I can keep a great poker face! Everyone deserves a space they can feel themselves so why not let them feel safe expressing anything they would like.
Where is the most interesting place you have been to?
Oaxaca City, Mexico. It has amazing architecture and history!
What do you hope to be doing in ten years?
In ten years I hope to be doing my dream job! I plan to execute my plans and goals to the best of my abilities and be able to do what I believe in. I will be spreading awareness for the strength of female entrepreneurs through speaking publicly, traveling, networking and creating as many resources and spaces for female CEOs as I can. Imagining the growth with not only myself, but with the help of my fellow female CEO's, that could be achieved is deeply motivating. My plan is to be spending time with my family and those close to me as much as I can and enjoying the true benefits of being the boss of my business and life which to me is the time it gives me for my family and personal development.