Jacqueline Wojciechowski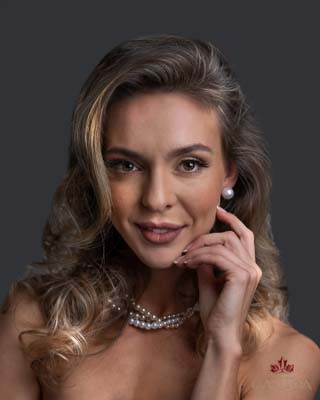 Height: 5'8
Hometown: London, ON
Languages: English, Polish
Occupation: Entrepreneur
Jacqueline Wojciechowski is a first-generation Canadian born and raised in London, Ontario. Her parents Mariusz and Ania Wojciechowski came to Canada in the early 1990's from Poland with a vision of providing a brighter future for their soon to be born children, Jacqueline and her sister Sandra. Jacqueline recently graduated in 2019 obtaining a Bachelor's Degree in International Relations from Western University.
Earlier this year, Jacqueline started an initiative called Let You Love You (LYLY). The idea behind LYLY was generated by Jacqueline's own struggle with mental health. 1 in 4 people in the world will be affected by mental health disorders. This includes Jacqueline. By starting LYLY it has given her a platform to not only heal, but also to help others. The vision is that LYLY will help provide anyone suffering from, or know someone suffering with mental health issues and wants an environment they can feel safe in, discuss and share. LYLY will provide education, information (with resources), interviews with people wanting to share their own story, and so much more. Jacqueline would like to raise money for mental health institutions through LYLY by creating fundraisers and making and selling apparel. Jacqueline herself makes the apparel in her own studio to help keep costs down and donations high.
Jacqueline also has an entrepreneurial side. In 2019 while helping her partner with a project, (a custom installation of a temporary dance floor for a luxury wedding) she realized it was a very niche market. Jacqueline wants to bring her creativity and unique flare by offering boutique, high end designer floors for every sort of event from weddings to galas. Floortopia's launch was delayed this year due to COVID-19 and will be launching in 2021.
Jacqueline currently sits as Chair for Quo Vadis London 2022, which is a series of conferences for students and young professionals between the ages of 18 and 40 of Polish ethnic origin from around the globe. Quo Vadis considers themselves a movement which strives to unite ambitious young people around the three founding values: heritage, leadership and unity.
Jacqueline is no amateur when it comes to the pageant stage. As a former Miss Canada Globe 2013 who continued to be the first Canadian to win Miss Globe 2014. The strength and determination that each contestant on stage must endure is tremendous, and Jacqueline is ready to show what raw, sheer intrepidity she has on her path to the crown. For Jacqueline the crown represents every woman. It represents a future of progression. It represents a step forward for what hard work and certitude that women strive for every day.
Sponsors
Fierce Print and Design
,
M-SKI Automotive
,
Federal Asphalt
,
Bob's Range
,
Jorge Polio Photography
, Meaghan Boswell at
Wabi Sabi Hair & Body
,
Boydco Exteriors
,
The Kween Company
, Jade at
The Tan Bar
, Sonia Vilos at
Skinalchemy
, Bullies by Design, Family and Friends
Video
Q&A
What are your interests and what do you enjoy doing the most?
My interests vary greatly, one of my newest interests is riding my Kawasaki Ninja. Some of my other interests include caring for and spending time with all my animals (which includes rescue turtles and orphaned parrots). I tend to be happiest outside, after hiking across British Columbia for 10 days this year and 10 days last year, I have become very fond of the great outdoors. I am an avid yoga enthusiast and am heavily involved in everything fitness.
Recently I have been working on a social media kind of project with hopes of shining light on mental health and depression which has affected not only me but 246 million people worldwide. My project called Let You Love You or LYLY is to explore how we could build an online community or platform where you can interact with others, share information, provide resources, encourage each other and learn how we can heal as well as help.
List any special training you have had (music, art, drama, dance, etc.) 
My special skills are three-fold – teaching polish folk dancing, holding a black belt in taekwondo, and I am a certified Lifeguard / Swim Instructor with my CPR and first aid training.
In what sports, if any, have you participated?
As previously mentioned, I have a black belt in Taekwondo and I was involved in track and field – specifically 100m hurdles. I also enjoy volleyball, yoga and weight training. My latest interest includes motorcycle racing and would love to test my abilities on the track in the near future.
Name one person, other than your parents, who has had the most influence on your life. Why?
It's very hard to name just one, but I would have to say Kayla Gerber. Kayla has done tremendous charity work in her community (Guelph) including being the Executive Director for the Guelph Black Heritage Society. With the current light being shed on BLM movement she has been a pillar in her community as she led the peaceful protest and continues to stand as a voice for many. Asides from her charitable work and community involvement, Kayla also has started her own brand (The Kween Company), is co-owner, founder and teacher at the Heels Academy, and last but not least she is the team coordinator and choreographer for the Guelph Nighthawks. There is literally nothing Kayla can't do, and I am influenced everyday by her. I am so proud to call her my best friend.
What is your proudest personal accomplishment (other than participating in this pageant)?
One of my biggest accomplishments was successfully representing Canada (Canada's first-ever win) at the Miss Globe pageant by bringing home the crown from Albania in 2014.
What is the most interesting or unique thing that has ever happened to you and/or what is the most interesting thing about you?
The most interesting thing I find about me pertains to my core family values and upbringing. Until recently, my family participated in fostering children. My sister and I have had over a dozen foster brothers and sisters over the last 18 years. This has influenced a deep-rooted value of understanding how important a family structure is, and how when you have to have the power to help, it is your responsibility to do so.
What is your career ambition and what are you doing or plan to do to accomplish that goal? 
Starting out 2020, I had been helping my partners business in the print and design industry. We had a few jobs installing vinyl, removable dance floors for high end weddings. They were absolutely beautiful. Upon doing my own research I found this to be a very niche market. The idea was to offer affordable vinyl floor and window aesthetics to a wider range of audiences including other events, not just weddings. So the idea of "Floortopia" was born. I had even booked our first event, but unfortunately because of COVID-19 the event is postponed until 2021. Because of the virus I have decided it's best to launch next year, in the meantime, I am still working behind the curtains to prepare for a flawless launch next year.
What would be your "dream job" in life?
My dream job would entail earning the title of Miss Universe Canada 2020 where I would represent my country to the best of my abilities but also use my reign to expand my Let You Love You project to its maximum capability. I hope to help others like myself, that have suffered from depression and mental illness and most importantly, help others love themselves.
Describe where you were raised and what your childhood was like.
My childhood was pretty great. I have two caring parents and an amazing sister. Both my parents are Polish immigrants and are loving people. My Polish background influenced my core values and beliefs while fostering other children influenced me to have an open and caring heart from an early age which has formed me into the caring compassionate woman I am today.
List any interesting or unusual jobs you may have had. 
For several years I worked in a dog grooming business where although that is not unusual, I had an unusual knack for handling large dogs. So whenever a big, fluffy monster came in, I would always be able to take care of them. To be honest, I loved it.
List any volunteering you have done. 
I have taken part in several charitable events such as:
Showdown in the downtown (kidney disease),
Right to Play (Raise money to educate and empower children and youth to overcome the effects of poverty, conflict and disease in disadvantage communities)
CIBC walk for the cure
Terry Fox Run
CN Tower Stair Climb for the United Way
and others…
What is your most unusual talent?
I tend to have the Dr. Doolittle ability. I really connect well with all animals and have a knack for teaching them tricks and obedience. Even in the wild I have intimate encounters such as a turtle coming up beside me to lay her eggs earlier this year.
Where is the most interesting place you have been to?
The most interesting place that I have been to is very difficult one to choose. I have been to quite a few countries and have seen some beautiful places but if I had to choose, since I connect strongly with nature, it would be the Rocky Mountains in beautiful British Columbia. Over every horizon is just another breath-taking view, seeing the Earth ripple to the next horizon. I have never felt so grounded and inspired as when I am there.
What do you hope to be doing in ten years?
In ten years I hope to be many things. I hope I will be succeeding as a mental health advocate. I hope I will be a successful business owner/operator and I hope to look back at my years of Miss Universe knowing I did everything I could to make Canada proud.
Is there anything you would like to add that we haven't asked?
If there is one thing I could add, it's that I wish all my fellow pageant sisters the best of luck, you are all so beautiful and I cannot wait to share a stage this 2020! Let's go Canada!