Jaime VandenBerg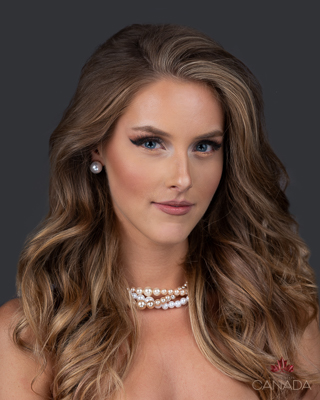 Height: 5'9
Hometown: Lethbridge, AB
Languages: English
Occupation: Model
Jaime VandenBerg is a 23-year-old international model and recent University of Lethbridge graduate born in Lethbridge, Alberta. She received her Bachelor of Arts degree in May with Honours and a concentration in legal reasoning. With dreams of becoming a human rights lawyer, she will write the LSAT in August and plans on attending law school in September 2021. Jaime is well known internationally for her activism and volunteerism towards gender equality.
Jaime received an international Diana Award for her humanitarian work and social change efforts abroad. The Diana Award was established in memory of Princess Diana to encourage activism and social change involvement. In light of this award and her platform in the Philippines, she published an article with Cosmopolitan Philippines discussing how to cope with harassment. It was the perfect platform to reach a broad millennial audience to open this discussion and push away from the stigma of victim shaming on the basis of clothing and other motives.
Through Jaime's passion for gender equality, she volunteered in the Victim Services Unit at the Lethbridge Police Station. Her primary role was to work alongside first responders of crime and tragedy in Lethbridge to assist with victims and witnesses in their recovery and process through the judicial system. Subsequently, Jaime volunteered at the Lethbridge YWCA's Women of Distinction 2019 Ceremony as the events keynote speaker where she discussed her experiences and how she continued to fight gender-based violence through her role at the Lethbridge Police Station.
In her last year at the University of Lethbridge, Jaime won an essay writing competition in which she wrote about her passion for fighting gender-based violence. She was awarded a full-ride scholarship to attend Semester at Sea, a study abroad program through Colorado State University where students take university classes on a ship while traveling the world. It was the adventure of a lifetime and expanded her global perspective alongside some of the best professors in the United States. This experience took her to Europe, Africa, and South and North America.
Thanks to Patti Falconer Agency, Jaime is able to continue her travels while working as an international model. During her time in India she was able to shoot for international brands such as MANGO, Forever 21, Nike, Under Armour, Tommy Hilfiger and many more. She loved her experience at KAD Model Management in New Delhi because they were an amazing support system for her journey while teaching her about Indian culture. India will always have a special place in Jaime's heart, not only because of modelling but also because of her humanitarian work with Free The Children in Rajasthan. It was a truly amazing experience both times she visited and cannot wait for more.
Thankful to be back at work, Jaime is on a contract in Guadalajara, Mexico with I Am In Cover. Although it is not her first time competing at Miss Universe Canada, It is her first time preparing for a pageant abroad. With her tenacity and determination, Jaime will thrive in this new environment and return to Canada ready to compete. She believes that everything happens for a reason and that no goal is too big to achieve.
Sponsors
Skyline RV Travel Centre, Nicole VandenBerg Design, Thomas-Shear Ltd., Bilana Beauty, NuBra Canada, Black Box Gym, Call It Spring, Lightbridge Images, Glamatron Studios, Family and Friends
Video
Q&A
What are your interests and what do you enjoy doing the most?
Over the years, I have developed a passion for travelling. I recently won the Brawn Family Foundation Semester At Sea Scholarship through the University of Lethbridge in an essay writing contest that awarded myself a full-ride scholarship to attend Semester at Sea's fall 2019 semester. Semester at Sea is a university on a ship that is academically partnered with Colorado State University, that allows students to gain an immersive global understanding. In the past six months, I have visited 17 countries during my studies and working abroad as an international model. My passion for travel has significantly contributed toward my broadened global perspective. I love exploring new communities, studying different religions, trying new foods and surfing on any beach I can catch a wave.
List any special training you have had (music, art, drama, dance, etc.)
During my time in Thailand, I received my PADI Open Water Diving Certification and have dove in the Philippines, Ecuador, Indonesia and Mexico since then. Being underwater is like exploring a whole new world with a new culture, environment and language. My favorite dive was in Ecuador where I got to swim alongside manta rays, sea lions and my first ship wreck.
Additionally, I have received special training in e-commerce posing, runway, catalogue, public speaking, acting, video and commercial modelling. This training has proven extremely useful in my modelling contracts abroad and has helped me to feel more comfortable in front of a camera.
In what sports, if any, have you participated?
My favorite sports are skiing, snowboarding and surfing. During my time at the University of Lethbridge, I took an executive position with the Board, Ski & Surf Club as it was a great way to meet people with common interests. During my role with the club, we organized trips of 50 students to learn how to surf in California at San Clemente State Beach. One year on the surf trip, a local indigenous community asked our club to join in a peaceful protest to expedite the dismantling of the San Onofre Nuclear Plant. This was an amazing experience that combined my love for the environment and sustainability with a deepening understanding of local cultures. The Board, Ski & Surf Club was a major highlight of my time at the University of Lethbridge and really helped me refine some of my skills on the ski hill as well as the ocean.
Name one person, other than your parents, who has had the most influence on your life. Why?
I met Darcie James about two years ago when I began volunteering for the Victim Services Unit at the Lethbridge Police Station. She was one of the first female police officers in Lethbridge and has been widely recognized for her role in gender equality in the law enforcement. She has been incredibly influential on my life ever since I met her because she is extremely passionate in what she does and she uses her extensive knowledge in the police force to help the victims and witnesses of crimes and tragedy in Alberta in their recovery process.
During my time as a volunteer in the Victim Services Unit, Darcie was the director of the program and ensured all volunteers gained 60 hours of online training, 60 hours of in-class training and 3 months of probation before officially being accepted into the program. Darcie has been breaking down barriers for women through her work as a constable on the force and in her promotion as the first female staff sergeant in Lethbridge. Her years in the force have contributed to her passionate and articulate training for the rookie classes of new volunteers and will undoubtedly assist her greatly in continuing to teach students in criminal justice at the college.
As future lawyer, I look up to Darcie so much. Historically, the legal field has often been male-dominated but with passionate women like Darcie inspiring the younger generations to make change in law enforcement, I know that change will occur in all directions. I have always resonated with Gandhi's famous quote "be the change you want to see in the world". I believe that equality for all genders, races and sexualities can be reached in governing systems with passionate people who are willing to change industries from the inside out.
What is your proudest personal accomplishment (other than participating in this pageant)?
When reflecting on this question, I always thought that obtaining my Bachelor of Arts degree concentrating in legal reasoning would have been my greatest personal accomplishment, because I attributed many years of my life to it. However, in 2019 I was honoured to be asked to be the keynote speaker for the YWCA's Women of Distinction Ceremony due to my work on gender equality and my activism for ending gender-based violence. I was able to share about the work I did in the Philippines, my contributions to senate resolution 932, and my work locally for the Victim Services Unit. In the same year, I published an article for Cosmopolitan Philippines titled "An Open Letter to Anyone Who's Been Sexually Harassed," where I was able to discuss the mental process and moving forward for harassment victims on a much larger platform. I truly felt as though the training I had received from the Lethbridge Police Station was being put to use and able to encourage a healthy recovery for victims of gender-based violence.
That same year, I was recognized for my activism against gender-based violence for everything I had done and worked towards when I was awarded an international Diana Award in commemoration of Princess Diana. This is my proudest personal accomplishment because it encompassed all of my previous work for an issue I am passionate about and felt like I made a significant impact in. Although I had not invested five years of my life like I had with my degree, I put everything on the line to make this change and to encourage a safer environment for women both locally and abroad.
What is the most interesting or unique thing that has ever happened to you and/or what is the most interesting thing about you?
The most interesting thing about me is my whimsical personality and ability to adapt to any situation. The most unique thing that ever happened to me was during my reign as Miss Earth Canada I went on a Filipino game show Wowowin. As most of the show is done in Tagalog, I did not understand what was happening when I was called up to play Hep Hep Hooray. Thanks to the kindness of the young Filipino girl beside me she quickly explained the rules of the game and helped me advance to the last three people standing. Winning money off a game show in another country in another language was beyond bizarre for me, but an absolute blast of fun.
What is your career ambition and what are you doing or plan to do to accomplish that goal?
My career ambition is to become a practicing lawyer. In Alberta, it can take almost a decade to reach this career goal because it typically requires an undergraduate degree, a high score on the LSAT, obtaining your Juris Doctorate, articling for a year or two and passing the bar exam in the province you wish to practise. At this point, I have completed my undergraduate degree and am studying to write the LSAT in August 2020. Next, my plan is to then attend law school in Alberta. Wish me luck!
What would be your "dream job" in life?
My dream job is to be a human rights lawyer fighting cases of injustice on an international level. I want to leave a legacy of change and greater acceptance in the legal field as well as to inspire others to not let past injustices stop them from reaching their full potential.
Describe where you were raised and what your childhood was like.
I was born and raised in southern Alberta with my family of 7. I attended primary school in Coaldale and finished high school in Lethrbidge with my diploma and a french as a second language diploma. My father owns Skyline RV Travel Centre, an RV dealership and service centre, which has allowed my family to travel to almost every American state. When I am in town, I help my father by working at his store in the warranty and parts department.
While raising five children, my mother began Nicole VandenBerg Design, a custom gown designing service that has adapted greatly in the past few months. As a savvy business woman, she realized a change in the market when COVID-19 hit. She slowed down on her dress designs and began a line of reusable face masks. My younger sister Violet and I would help her make masks and she donated several of her masks to those in the healthcare system.
Growing up in southern Alberta has led me to appreciate the work that farmers do and how the agricultural industry in Alberta plays a major role for Canada as a whole.
List any interesting or unusual jobs you may have had.
I used to work special events for Molson Coors and the most interesting one may have been the first time I got to work an event for the Calgary Stampede. I was lucky enough to work with a pageant sister at the Stampede Roundup MusicFest, a corporate charity fundraiser where people enjoy live music to raise funds for a good cause. I think It is the most interesting job I have had because I was being paid to give away free Molson Products and contribute to the pleasant environment. After our shift was done, my pageant sister Ronnie and I made our way to the front of the crowd and I crowd surfed for the first time to "Don't Stop Believing" by Journey. It was a blast and a job I'll never forget!
List any volunteering you have done.
Lethbridge Police Station Victim Services Unit
YWCA Women of Distinction
Operation Smile
Alberta Food Banks
ALS Society
Family Centre
Chinook Autism Society
Knights Of Columbus
Heart and Stroke Foundation
Between Friends Program
Cardiac Kids
Free The Children/ WE Charity
Lethbridge Area Search And Rescue
Windy City K-9 Rescue
United Way
Ronald McDonald House
What is your most unusual talent?
My most unusual talent is my belly dancing. I started belly dancing when I was about 13 years old with my mom. Belly dancing has always been a liberating environment full of body positivity and women empowerment. There is no better feeling than dancing with a group of women who are feeling the beat and unapologetically loving every curve on their body. At Miss Earth Canada, I placed in the top 3 for best in talent for my belly dance routine that my mother choreographed.
Where is the most interesting place you have been to?
The most interesting place I have been to has to be India. My first time in India, I was working with WE Charity (formerly Free The Children) on an expansion for an all-girls school. Since I had studied Hinduism for a year prior to my visit, I was in awe at the religious and cultural practices. It was the greatest cultural shock I had ever experienced and I loved every movement of it. Last year, I returned to India on a modelling contract where I signed with KAD Model and lived in the model apartment with the agency owners Amit and Darina and their lovely children. I felt very included and part of a family, while being on the complete other side of the world from my own family. The importance of family in Indian culture is truly inspiring.
What do you hope to be doing in ten years?
In ten years, I hope to be a practicing lawyer and possibly running my own law firm. I would love to have a firm centred around women empowerment to have a positive environment for women in law. Since the legal field is often male dominant, my firm would be a safe space for female lawyers and hopefully an inspiration to younger women interested in the legal field. Additionally, I would hope to have a happy family and the time to travel with our kids as I did as a child with my parents.
Is there anything you would like to add that we haven't asked?
I am extremely excited to make my return at Miss Universe Canada. I believe Miss Universe Canada and the Miss Universe organization have taken a major focus on women empowerment. In recent years the Miss Universe pageant had an all female judging panel, this is an incredible step towards celebrating femininity fearlessly in an open and safe environment. I cannot be more grateful to be returning to a pageant system that prioritizes the safety and well-being of their delegates in a professional and fun manner.