Kimberly Simpson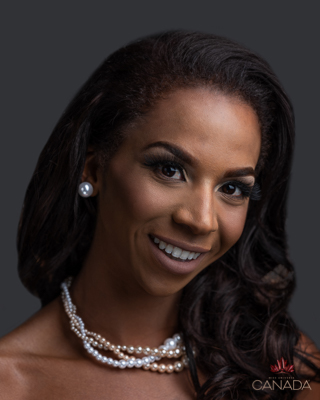 Height: 5'5
Hometown: Brampton, ON
Languages: English
Occupation: Entrepreneur, Mortgage Agent
Kimberly has created purposeful businesses and affiliations through the principles of stewardship. She is the founder of an early-stage startup, which will change the feminine narrative in Auto, Tech and Finance for the consumer. Kimberly also teaches dance and works as a Mortgage Agent.
Kimberly pursued a liberal arts education at Redeemer University College in Ancaster, ON where she obtained a B.A in English and Theology and a minor in Business. Kimberly did this while completing dance training as a pre-professional dancer and working multiple jobs. At the age of 21, Kimberly lobbied for a revision of the Child and Family Services Act, R.S.O. 1990, c. C.11, which was achieved by many at the organizational level in 2018. By 22, Kimberly launched a Summer Company through the Ministry of Economic Development. Kimberly has been featured in Fast Romantics music video "Steal Your heart". She has also interned for various local dance performance series, such as works by Esie Mensah, featured on CBC Arts and has performed contemporary works at local Toronto Galleries and was a member of the Canadian Alliance of Dance Artists as an Emerging Artist. Seeing a need to bring dance with her, Kimberly launched a dance collective while in University to train peers in jazz and contemporary dance choreography.
Kimberly had the opportunity to become a Summer Company Ambassador, which allowed her to teach entrepreneurship seminars in partnership with Ryerson's Research and Innovation team. Following this, Kimberly spoke at high schools as a guest speaker on Super Hero Mythology and continues to build meaningful relationships within North York.
Kimberly represents the diversity of the Canadian and embodiment of the feminine. Kimberly brings a unique set of experiences and skills that allows her to connect with communities, challenge discrimination and build young leaders of tomorrow. Through the symbolic significance of beauty and the value it has in culture-making, Kimberly is determined to be an agent in the restorative process of how the world views women and the role of the feminine.
Sponsors
Mirage Esthetics Spa
,
Body By Craig
,
James Faber Photography
,
Clorè Beauty
,
As you like it Custom Tailoring
,
City Dance Corps
,
Crown n' Glory Natural Hair Studio
,
Crème Couture
,
Michael Roy Century 21 Leading Edge
,
Galaxy Designs
,
Cloudy J's Treats
,
Past Ink Tattoo Removal
,
Lively and Luxury
,
Lucy's Boutique
, Family and Friends
Video
Q&A
What are your interests and what do you enjoy doing the most?
I enjoy reading biographical books, literature on mindfulness and social phenomena. My favourite book is a Sci-Fi Cosmic Trilogy, Perelandra by C.S Lewis. I also enjoy building a legacy for women who will change the narrative. Above all, I love to dance.
List any special training you have had (music, art, drama, dance, etc.)
Classical and Jazz Music Training (Clarinet)
Theatre
Visual Arts
Jazz, Ballet, Contemporary, Hip Hop Dance (Academic Award)
Pre Professional Training Program – Dance
Professional Hip Hop Company
Jazz Band (Saxophone)
Personal Trainer certificate
In what sports, if any, have you participated?
In Secondary School, I participated in 100 m sprinting in Track and Field. I enjoyed being at track meets and cheering on fellow classmates. Another sport I am passionate about is Dodgeball.
Name one person, other than your parents, who has had the most influence on your life. Why?
During my transition to adolescence, I found myself displaced within the world. Kay Bingham became a person of significance as a parental figure who helped me through my formative years. She demonstrated instrumental values of resilience, faith, restoration of trust, taking action for the next generation of youth and how to become an empowered woman within the world.
What is your proudest personal accomplishment (other than participating in this pageant)?
A monumental moment in my life includes my hilarious yet successful journey to the U.S.A in my very first vehicle to visit a women's auto centre. This was an important milestone for me as I had purchased this vehicle on my own, to find that there would be numerous challenges throughout the buying process and thereafter. The significance of this trip was to find a community of women changing the narrative of women understanding vehicles as a life skill.
What is the most interesting or unique thing that has ever happened to you and/or what is the most interesting thing about you?
I am a fast learner! I was able to learn how to play the saxophone in only 2 months in order to join a jazz band in University!
What is your career ambition and what are you doing or plan to do to accomplish that goal?
I am most looking forward to helping women overcome barriers by changing the feminine narrative through education in Agriculture, Auto and Fintech. I help women understand the importance of the information industrialization of the global economy, how it affects our decisions, as well as how to become world changers. As Miss Universe Canada, my intention is to lead by example through educating myself and providing the tools necessary for empowerment and sustained change through global partnerships.
What would be your "dream job" in life?
I am currently working diligently towards creating my dream vocation as an entrepreneur. In the future, I hope to become an angel investor and invest in the dreams of others, more specifically underprivileged youth with a potential in the arts and women with potential to become global leaders.
Describe where you were raised and what your childhood was like.
My immediate family immigrated to Canada and settled in the multicultural centre of Brampton, Ontario, later becoming Canadian citizens. My childhood had many challenges, which lead to becoming independent earlier than expected. I had faith in myself to become greater than my circumstances and found hope in a purpose.
I was found to have a wealth of potential within the arts. My childhood and adolescent years were consumed with an education within the arts, working to help support this exploration and stewarding a life of volunteerism through youth groups.
List any interesting or unusual jobs you may have had.
At the age of 22, I became the recipient of a Ministry of Economic Development, Summer Company grant. I was not permitted to be employed for more than ten hours at a time during that summer. As a result, I became a janitor and server in order to support myself while building this venture. Being a janitor was a humbling experience, as it was not one of glamour. I had to focus on my motive for building this project, with an understanding of the purpose of detours and the big picture.
The Summer Company grant enabled me to build a Dance camp within a community often misrepresented and faced with many institutional prejudices. I relocated to this community, built a safe space for children and youth to learn dance while teaching character building through Super Hero Mythology and Social Philosophy. Students were able to learn dance vocabulary while learning about the Journey of the Hero.
List any volunteering you have done.
Brampton Public Library Reading buddy
Nursery Volunteer
World Vision 30 hour Famine
"Sandwich Runs" – Care packages for displaced individuals
Senior Student Ambassador (Mother Teresa Service Award 2010)
Youth Leader
Free Them Walk – Human Trafficking Initiative
Political Involvement (Lobbied for a revision of Child and Family Services Act, R.S.O. 1990, c. C.11)
Habitat for Humanity Build
Summer Company Ambassador
City Moguls Committee member – Entrepreneur Charitable Fashion Show
Among many others.
What is your most unusual talent?
My ability to move one toe at a time is one I am most proud of.
Where is the most interesting place you have been to?
I visited Jamaica, though the place of my birth was a disconnect. I was faced with wanting to know more about my heritage, the challenges my ancestors faced and the land.
What do you hope to be doing in ten years?
Within the next decade, I hope to have accomplished my dream of investing in the lives of youth within the arts. I will have a team of leaders educating women on their power as consumers and creators through global partnerships. I aspire to change the feminine narrative of girls who otherwise would not have the opportunities I have been given. I intend to use my platform to advocate for girls' rights to education and empower them with courage to stand against female genital mutilation and child marriage. By helping women lead in a global economy, I will help women solve issues of poverty. I will empower women and girls to embrace their femininity in its wholeness and irrevocable, universal truths.
Is there anything you would like to add that we haven't asked?
I would like to thank the Beauties of Canada Organization for this opportunity to participate in Miss Universe Canada 2020. As a proud Canadian, I am grateful for the rich diversity and cultural experiences that have shaped my worldview. As Miss Universe Canada I will make an impact on how society views the aesthetic of the human body, beauty and the role of women. I am excited to have the opportunity to shape the world around me, improve the quality of life for others and serve with compassion.