Sophie Church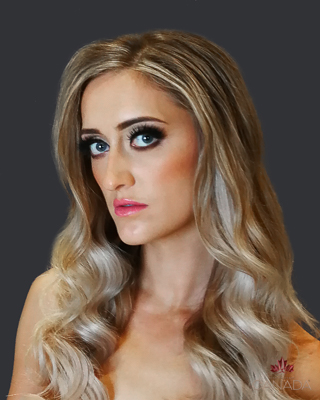 Height: 5'10
Hometown: Halifax, NS
Languages: English, French, Spanish
Occupation: Resident Physician
Hailing from the beautiful South Shore of Nova Scotia, Sophie Church is a driven, empathetic young woman and a recently graduated Medical Doctor. In May 2020, she earned her M.D. with distinction, a designation awarded to the top ten percent of students in each graduating class. She was also honoured with the Adrienne Bastarache prize for her interest and aptitude in mental health. She is currently employed as a Resident Physician in Halifax with a specialty in Psychiatry, working every day to improve the lives of individuals affected by mental illness and addictions. As a front-line health care worker, she has been actively providing care to those affected by the isolation and losses of the COVID-19 pandemic. At the outset, she stepped up to volunteer for the Nova Scotia occupational health phone line, screening other health care workers for symptoms and making referrals for testing. Sophie earned her Bachelor of Science degree in Psychology with Honours at Queen's University, where she earned a place on the Dean's Honour list and graduated with distinction.
Sophie feels fortunate to have had the opportunity to travel to over 30 countries around the world, learning about different cultures. An adventurer at heart, she is insatiably curious and welcomes every chance to learn something new and grow as a person. While visiting Thailand in 2018, she overcame her fears, becoming a PADI-certified SCUBA diver. At 17 years old, she traveled to Nicaragua to represent Canada in the Teen Universe pageant, where she placed as 3rd runner up.
As Vice-President of her Medical School class, Sophie organized many successful social events for her colleagues to enjoy. In this role, she was part of a team that fundraised over $2000 for Brigadoon Village, a camp for children with health conditions and other life challenges. Sophie has also led an initiative called SHOUT (Sexual Health Outreach), where medical students provide sexual health education to youth in the Halifax area. She undertook the task of updating the curriculum to include relevant topics such as consent and the safe use of electronics and social media. With hopes of improving the lives of older adults, Sophie recently had her research in the field of Geriatrics accepted for publication in a peer-reviewed journal. A creative problem-solver, she founded a volunteer-led music and recreation program at her hometown hospital, allowing patients with prolonged admissions to engage with others in a meaningful way.
Sophie believes fundamentally that every person has infinite worth and aspires to instill in others this philosophy of acceptance and compassion. As a woman working in the male-dominated field of medicine, she hopes to inspire other young women to pursue their dreams, and to show them that they can accomplish anything.
Sponsors
Video
Q&A
What are your interests and what do you enjoy doing the most?
I am passionate about travel and learning about other countries and cultures around the world. I enjoy all kinds of gastronomy, art and theatre and can often be found on the weekend visiting a new restaurant or museum, with hopes of discovering something new.
List any special training you have had (music, art, drama, dance, etc.)
I have formal training on the stage in the form of modelling and acting lessons. I appeared on the television series, Mr. D which is available on Netflix. I learned to play piano at age three and was a trombonist for my high school concert and cadet corps bands.
In what sports, if any, have you participated?
As a member of my local swim team, I grew up in the water. Thanks to my supportive family and coaches, I was able to earn several provincial medals as a teenager and even set a provincial record. One of my other great joys has been volleyball. I served as my high school team captain and competed at the National level. As an adult, I continue to pursue new activities such as yoga, tennis and surfing. My participation in sports through the years has strengthened my dedication, teamwork and leadership skills.
Name one person, other than your parents, who has had the most influence on your life. Why?
One of my greatest role models has been Michelle Obama. After reading her autobiography, Becoming, I was inspired by her determination, compassion, and ability to be unapologetically herself. I hope to one day follow in her footsteps, speaking to audiences of young women and girls and encouraging them to pursue higher education. I also greatly admire her humanitarian work promoting LGBTQ+ rights and healthy lifestyles.
What is your proudest personal accomplishment (other than participating in this pageant)?
The achievement of which I am most proud is becoming a certified open-water diver. I have always been drawn to the water, so while visiting Thailand in 2018, I decided to get my SCUBA certification. This proved more challenging than I had ever imagined. The course involved a series of exercises in the water, each more daunting than the last. I left the course after just half a day, feeling overwhelmed and afraid. However, I decided this was something I truly wanted, and came back the next day determined to succeed. I needed extra time and one-on-one sessions to increase my comfort. I practiced removing my mask and putting it back on under water until I felt I could do it in my sleep. Then I had my first dive. Seeing marine life up close was like being on another planet, and I was deeply proud that I had overcome my fear. This experience taught me that the most challenging things in life are often the most rewarding. I learned that by doing things at my own pace and believing in my abilities, I can accomplish anything I set my mind to.
What is the most interesting or unique thing that has ever happened to you and/or what is the most interesting thing about you?
I have a very quirky hobby – I build miniature furniture and houses! I recently took up this interest, which allows me to relax, be creative and work with my hands.
What is your career ambition and what are you doing or plan to do to accomplish that goal?
My career ambition is to become a Staff Psychiatrist, providing necessary care to the people of Nova Scotia and advocating for mental health funding and awareness. I am currently in the first year of my five-year training program, at the end of which I will be fully licensed to practice Psychiatry.
What would be your "dream job" in life?
My dream job is to represent my country with pride and integrity as Miss Universe Canada. If I were to be awarded this prestigious title, I would use my platform to advance important social causes, break down stereotypes about pageants and instill confidence and ambition in young women around the world.
Describe where you were raised and what your childhood was like.
I grew up along the South Shore of Nova Scotia in a small, quiet town called Bridgewater. I was raised by two loving parents who taught me to believe in myself, and always stand up for those less fortunate than I. My four amazing grandparents were actively involved in my life, molding me into the woman I am today.
At a young age, secure and well-fed, I learned that a person's health can be greatly affected by their life circumstances when I volunteered for my school's breakfast program, providing meals to children whose families struggled with food insecurity. This was my first exposure to the social determinants of health, shaping my path to the profession of medicine.
List any interesting or unusual jobs you may have had.
My first job was as a cashier at a grocery store in my hometown. In this role, was struck by the challenges the population faced in putting food on the table for themselves and their families.
I have been a tour guide for a historic church in Lunenburg, Nova Scotia. This job allowed me to learn about the heritage of my home and share it proudly with tourists from around the world. I have also worked on several golf courses, serving food and beverages to players.
List any volunteering you have done.
Dalhousie Medicine Class of 2020 Vice-President: Fundraising for Brigadoon Village, a camp for children with health conditions and other life challenges
Hi-Tech with Heart Service-Learning Project with Northwood continuing care: Developed a guide for using technology to promote meaningful engagement with older adults
Everest Day volunteer instructor: Educating Grade 4 students in Halifax about healthy active living
Cuts for Cancer volunteer & fundraising in support of the Children's Wish Foundation
Euphoria! Charity Variety Show: Fundraising team lead; Hair and Makeup team lead; acting and dancing on-stage
Sexual Health Outreach (SHOUT) executive, coordinator and volunteer instructor: Educating grade 7-9 students in the Halifax area about sexual health, wellness and safety
Founded of a recreation and music program for patients at South Shore Regional Hospital
Volunteer teaching assistant for first-year medical student anatomy
Kaleidoscope Queen's "big buddy": Mentor to school-aged children with social and academic challenges
Generations Queen's executive and volunteer: Adopt-a-grandparent program; organized community events for older adults including a "Senior Prom".
Martha's Table volunteer in Kingston, Ontario: Providing hot, healthy meals to individuals struggling with food insecurity
What is your most unusual talent?
I have a "semi-photographic" memory, which has served me well in learning human anatomy and finding items in my at-times-chaotic closet!
Where is the most interesting place you have been to?
Several years ago, I had the opportunity to travel to Nepal with a good friend. Situated between India and Tibet, Nepal is a unique and breathtaking country, with fascinating culture and history. Our five-day hike through the Himalayas is an experience I will not soon forget. The Nepali people are warm and welcoming, and I even got to watch the FIFA World Cup with a group of locals!
What do you hope to be doing in ten years?
In ten years, I hope to be a practicing Psychiatrist, an active community member, and to have a family of my own. I plan to continue my world travels, and I dream of visiting all seven continents. Although I have ideas for what I hope to accomplish in ten years, nothing in life is guaranteed. My most important goal is to live with intention and be grateful for each day.
Is there anything you would like to add that we haven't asked?
I am incredibly grateful for this opportunity to participate as a delegate in Miss Universe Canada 2020. I would like to thank my family and friends for their support, as well as anyone who took the time to read this. Stay safe, be kind, and may all your wildest dreams come true.