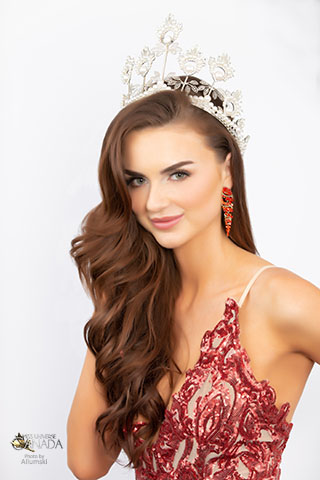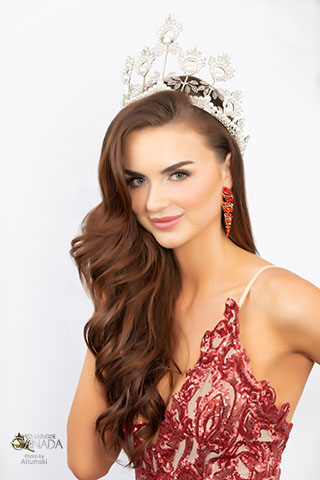 Alyssa Boston
Alyssa Boston is an ambitious, confident and innovative woman who strives to break barriers in the workplace and advocate for mental health awareness. Raised in Tecumseh, a small town in Southwestern Ontario, Alyssa's family has always supported her unconditionally and motivated her encouragingly, which has provided her with a solid foundation. In conjunction with her inner strength and belief that she can pursue her dreams, Alyssa continues to reach for the stars in all her endeavors.
Alyssa attended the Odette School of Business at the University of Windsor and graduated with a Bachelor of Commerce degree. She focused her studies on sports management, marketing and advertising. Her academic path set the precedence for a busy lifestyle, as she currently balances three jobs while incorporating daily fitness regimes and maintaining social relationships. Alyssa is employed as a member of the marketing team for the company, Muscle Cars and Classics, waitresses at a local restaurant and works as a Community Living companion for those who suffer with mental illness. In collaboration with her sport's experience as a youth and utilizing sports' business as her core studies, Alyssa finds pleasure in challenging herself in male-dominated activities and roles. With her current employment in the car industry, she hopes to demonstrate that women, if they choose, can integrate and excel in these male-dominated careers.
Alyssa has been very fortunate to grow up with the opportunity to get involved in many extracurricular activities. At a young age she developed a passion for sports, primarily playing both soccer and hockey. Aside for these sports, Alyssa participated in gymnastics, cheerleading and dance. Apart from her athletic ability, Alyssa has a creative side. She took lessons in piano, singing and drawing, attempting to use these skills wherever she can. Moreover, Alyssa uses her creative mind towards costume design and art. She has originated and constructed national costumes for herself at Miss Eco International and Miss Supranational and for the titleholder of Miss Global Canada.
Alyssa's greatest passion is pageantry. At the age of 17, she tested the waters for the first time in her hometown pageant. This experience opened a new chapter in her life, intriguing her to explore the industry. Her entry in the Miss Universe Canada Western Ontario preliminary pageant in 2014 led her to compete at the national level. She moved forth to compete and win the title of Miss Swimsuit Canada in Montreal, Quebec and place in the top 20 at the international finals in 2016.
Captivated by the multifaceted components of pageants, Alyssa's curiosity inspired her to take on other roles in the pageant industry. During this time, Alyssa's talent was recognized as she was selected to represent Canada in Cairo, Egypt at Miss Eco International 2018. Her competitive nature sparked her desire to participate, thus to resume her role as a contestant. Alyssa eagerly applied to compete at Miss World Canada 2018, where she placed first runner up, winning the title of Miss Supranational Canada 2018. This victory provided her with the incredible opportunity to represent Canada in Poland at the 10th anniversary of Miss Supranational.
Pageantry to Alyssa is two-fold. This experience has helped her grow into a strong, confident woman and has given her a platform to advocate for mental health awareness. Her uncle suffers from a mental illness called Schizophrenia. She learned early in life what effects mental illness can have on a person and an entire family. Alyssa has grown to understand the importance of taking care of one's mental state as one would care for their physical health. With an active hand in the Canadian Mental Health Association and her platform on social media, Alyssa, who advocates for this cause, created #TalkAboutME in which she works to educate people about the importance of understanding mental health. She encourages individuals to share their personal stories and keep the conversation going.
Our Titleholders