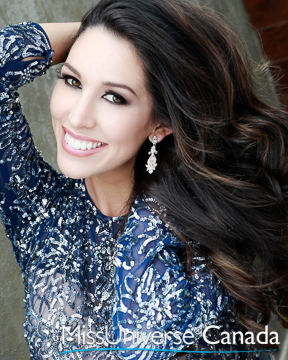 Age: 26
Hometown: Toronto, ON
Amanda Vallieres is 26 years old and has lived in the city of Toronto for the past 2 years. She is a kind-hearted, caring, and creative young woman who was born and raised in the city of Sarnia, Ontario. Amanda is proud of her mixed-Canadian heritage of English-Canadian on her father's side, and French-Canadian and Aboriginal heritage on her mother's side.
Amanda is a member of the Aamjiwnaang First Nations, which is situated in Sarnia, where the rest of her family currently lives. She takes pride in her culture and wanted to become involved in the Aboriginal community in Toronto. In her spare time she volunteers with Toronto Council Fire Native Cultural Centre where she helps out with the Little Embers youth program. Through this work she has become more involved and enjoys taking part in community events and social gatherings related to Native issues.
Amanda graduated from Wilfrid Laurier University with a Bachelor of Arts in Kinesiology and Physical Education. She is passionate about living a healthy and active lifestyle. She began running cross-country and track & field in elementary school. Throughout high school she continued to excel in running and qualified for the OFSAA cross-country championships in all 4 years of high school, winning gold and bronze medals as a member of her midget and junior teams. In the winter she stays healthy working out at the gym and enjoys yoga. She is an urban cyclist and loves exploring the city. She is also a lover of music, art, and adventure.
The past few years have been a thrilling journey for Amanda as she moved to a new city, starting her own business along with her mother. Together they run an eco-friendly cleaning business that serves the heart of Toronto with their green cleaning services. Their main focus is to reduce toxins in the home, which leads to eliminating toxins in the environment. She enjoys being an entrepreneur and is dedicated to expanding her business. Amanda enjoys working with her mother, as they are very close and make a great team. As a child, Amanda remembers her mother always saying that beauty comes from within. This has stuck with her as she has grown and matured.
As for the future, she hopes to represent her country as Miss Universe Canada and continue to be open to new experiences that will allow her to grow and flourish.
Sponsors:
Aamjiwnaang First Nation, Mike Derrada, A Clean Above, Sarnia Chiropractic and Performance Centre, Uptown Fitness, Intuitive Video and Sound Production, Mina Heng, Spa Jewell, Top Watts Roofing, Family and Friends
Languages spoken fluently (please include your native language if English is not your native language).
English
What are your interests and what do you enjoy doing the most?
My interests include: working out at the gym, running, cycling, and yoga. I also love the outdoors, especially camping, hiking, and swimming in the summer. I enjoy expressing my creative side by designing and making jewellery, greeting cards, as well as knitting and clothing modification. Another favorite interest is listening to music, going to concerts, and supporting local artists and musicians.
List any special training you have had (music, art, drama, dance, etc.)
When I was younger I had voice lessons and dance training. Throughout high school I trained year-round with my track & field team.
In what sports, if any, have you participated?
In elementary school I participated in several sports such as gymnastics, soccer, basketball, volleyball, and track & field. Into high school I focused on cross-country and track & field.
Name one person, other than your parents, who has had the most influence on your life. Why?
One person who has had the most influence on my life is my mentor and coach Mike. He motivated me to become involved in pageants and taught me all the skills I need to know in order to succeed. He has helped build my self-confidence and has inspired me to be fearless and to live my dreams. He has also dedicated so much of his time and energy into training me and I thank him with all my heart.
What is your proudest personal accomplishment (other than participating in this pageant)?
My proudest personal accomplishment has to be starting my own business last year.
What is the most interesting or unique thing that has ever happened to you and/or what is the most interesting thing about you?
I can relate to people, no matter their age. I have been told that I have an old soul and I see that in my personal relationships.
What is your career ambition and what are you doing or plan to do to accomplish that goal?
I plan to expand my business and hire employees to be a part of our team. I also want to be an influential employer and give my employees a positive work experience.
What would be your "dream job" in life?
I am already living my dream job, and I am happy to be working with my mother, who is the best business partner and teammate. I love being an entrepreneur because it inspires me to work hard and truly love what I do.
Are you currently a student?
No
Are you currently employed?
Yes
If yes, what is your occupation?
Self-employed entrepreneur, A Clean Above – Residential Green Cleaning Service
Describe where you were raised and what your childhood was like.
I was born and raised in the city of Sarnia, Ontario. I had a happy and healthy childhood and was brought up by my mother who always kept me busy participating in activities. As an only child my mom made sure I had a great group of friends to grow up with. My mother raised me with so much love and support and instilled positive values as I was growing up.
List any interesting or unusual jobs you may have had.
I worked for a small business which provided Reflexology and other forms of Holistic healing techniques. My job was to help out with ionic foot hydrotherapy cleanses. If you don't know what an ionic foot cleanse is, lets just say the water turns into a swampy, dirty, and sometimes smelly consistency. Along with setting up the foot baths my job was to clean and massage the clients feet after their cleanse. I got comfortable touching people's feet after that experience!
List any volunteering you have done.
Several track & field meets
Volunteer at Ontario Track & Field Meet for the Physically Disabled
Terry Fox Run
Health Promoter at the Student Health and Development Centre (Wilfrid Laurier University)
Member of Clean-up Crew (Earth Day 2013)
Volunteer at Toronto Council Fire Native Cultural Centre
What is your most unusual talent?
I can knit using my arms as knitting needles
Where is the most interesting place you have been to?
The most interesting place I have been to was New York City this past summer. I fell in love with the city and all it has to offer. When you are there you feel like anything is possible and I was motivated by the city's energy.
What do you hope to be doing in ten years?
I hope to go on travel adventures and get a taste of different cultures throughout the world. I hope that my business will be thriving and I am being the best employer I can be. I hope to be successful in my business endeavors, as well as starting a family. I also want to continue doing what I love and living my dreams.