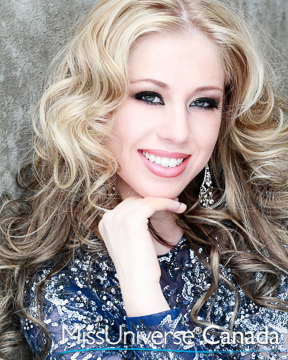 Height: 5'5″
Hometown: Thunder Bay, ON
Nerissa's mission is to inspire and empower teens and adults to go after their dreams. To work hard and believe in themselves, and in doing so can achieve their goals.
Born and raised in Thunder Bay, Nerissa is ambitious and motivated in every aspect of her life. She always strives to be the best she can be and keeps her morals close to her heart by staying true to herself. She is a vivid believer that hard work and dedication pays off, and that when you set your mind, you can accomplish anything.
Nerissa trained professionally with the Royal Winnipeg Ballet School for 5 years before coming home when her mother was diagnosed with breast cancer. This intense training honed her organizational and leadership skills, and she is now a positive mentor and role model to many local dance students. She understands and appreciates that the two biggest influences on children are family and teachers, and as such holds the importance of her position close to her heart.
Throughout Nerissa's childhood she has always been actively involved in her community by helping others. That is why she is striving to be a police officer with Thunder Bay Police. Being a police officer will allow her to achieve her goal of opening a facility for the homeless in her hometown.
Charity work supporting children in need, animal rescue and cancer research awareness are dearest to her heart. Nerissa is a determined and strong minded individual that will succeed in achieving her goals.
Sponsors:
International Dance Academy, Italian Society of Port Arthur
Languages spoken fluently (please include your native language if English is not your native language).
My native language is English and I attended an elementary francophone school, therefore I can speak French fluently.
What are your interests and what do you enjoy doing the most?
My interests are always being physically active with my puppy Sabre and assisting with fundraisers for charities in my community and around the world.  I love making a difference in the lives of my dance students. I always strive to be a positive influence and give 100% of myself at all times.
List any special training you have had (music, art, drama, dance, etc.)
I was accepted and attended the professional division training to the Royal Winnipeg Ballet School for grades 6-10. I  lived in the school residence away from home. I trained every single day to be a ballerina.
In what sports, if any, have you participated?
I always participate in every sport. I love being active. I play volleyball on the weekends. Dance throughout the week. I also take defense, pilates, and yoga classes!
Name one person, other than your parents, who has had the most influence on your life. Why? 
My sister has been the biggest influence on me because she is the most compassionate and giving person I have ever met. She continually puts others before herself and is always such a great role for our students at the dance studio. She is everything I strive to be.
What is your proudest personal accomplishment (other than participating in this pageant)?
The proudest personal accomplishment in my life to date  is being  national champion four times over  in  dance competitions. I am a perfectionist, so to me every detail matters!
What is the most interesting or unique thing that has ever happened to you and/or what is the most interesting thing about you?
The most interesting and unique fact about me is that I can roll my stomach like a belly dancer. It's a great abs workout!
What is your career ambition and what are you doing or plan to do to accomplish that goal?
I am going to be a police officer on the tactical (SWAT) team for Thunder Bay Police. I am about to graduate from Police Foundations and will soon be  taking my pre entry exam so I can start applying!!
What would be your "dream job" in life?
My dream job would be to go to Africa and build schools for the children there. I would also love to help and protect the animals from poachers.
Are you currently a student?

Yes
If yes, where?
Confederation College
Area of study:
Police Foundations
Are you currently employed?
Yes
If yes, what is your occupation?
Dance teacher at International Dance Academy
Security guard at Safety Net Security
Describe where you were raised and what your childhood was like.  
I was born and raised in Thunder Bay Ontario, always outside playing cops and robbers with my neighbours and camping with my family.  I started dancing at the age of 2.5 and have always been involved in many dance related activities.  There was never a single moment when I was still; I was always bouncing off the walls because I had so much energy.
List any interesting or unusual jobs you may have had.
I worked at Happy Time Tours where I had the opportunity to book buses for our local senior citizens to go to the states and gamble. Let me tell you, they were fun, loving and crazy when it came to gambling. Nothing would ever get in their way, so I always had to make extremely careful that I didn't miss someone or make a mistake putting the list together for the buses or I would get in HUGE trouble from them!
List any volunteering you have done.
I have volunteered with many organizations over the years and there are a few of the recent organizations that I have worked or fundraised for:
Thunder Bay Cancer Society
Relay for Life
Thunder Bay Military Families
Humane Society
Northern Lights Dog Rescue
Northern Ontario Families of Children with Cancer
Operation Smile
Thunder Bay Police Service
Thunder Bay Zone Watch
Thunder Bay Shelter House
Dew Drop Inn
Christmas Mannequins
2010 Winter Olympic Torch Relay Opening Ceremonies (Thunder Bay)
What is your most unusual talent?
Aside from being able to roll my stomach I can walk on my tippy toes without pointe shoes and do over splits!
Where is the most interesting place you have been to? 
I have been to Roswell, New Mexico to visit the UFO museum. It was sooo much fun and I laughed my pants off because my older sister was so petrified!  She has an extreme phobia of aliens.  LOL!
What do you hope to be doing in ten years? 
I am going to be on the tactical team of the Thunder Bay Police helping make a difference in my community. However, I strive to help make a positive difference in not only my community but the world. I also plan on opening up my own shelter for stray animals.
Is there anything you would like to add that we haven't asked?
I am a unique individual because I never give up. No matter how many times I fail, I get up and try again until I succeed. I know I can do anything when I put my mind to it. Making the tactical team will be difficult for me because it is a job for traditionally for men. However, I am going to prove the odds wrong.