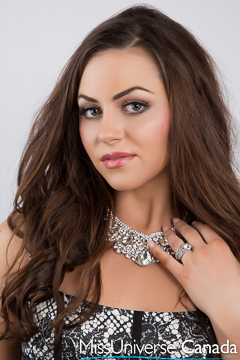 Height: 5'7″
Hometown: Victoria, BC
Brianne McKaughan was born and raised in Victoria, British Columbia until her recent relocation to Vancouver. She posses an avid ambition to learn, and has completed coursework in fitness theory and studies anatomy, physiology and nutrition on an on-going basis. Brianne is a strong believer in hard work, and carefully allocates her time between her full-time position as a Human Resources Associate at the Fraser Health Authority, and her part-time job as a Bartender on weekends. She also devotes her free time to studying and coaching fitness. Brianne strives to become a specialized personal trainer and is also personally dedicated to a 6-day a week training regimen in order to prepare for her second fitness competition that she'll be competing in this summer.
Brianne continues to promote a healthy lifestyle and inspire those around her through social media, meeting new acquaintances and encouraging others to reach for their health and fitness goals. Brianne strongly believes that everyone should have at least a basic understanding of fitness and nutrition. This knowledge is more important today than ever as people are relying more and more on technology to assist in their sedentary lifestyles. In order to make this belief a reality she has taken it upon herself to educate as many people as possible.
​Brianne believes that if the general public had more access to education surrounding nutrition and fitness, society as a whole could be much healthier. In order for people to gather the skills they require to live a healthier lifestyle she knows how important it is to have a knowledgeable "Coach" as a resource for obtaining the valuable and accurate information needed to optimize their health ambitions. Brianne aspires to be just that. She is driven to become one of the leaders in the field of fitness and nutrition and from there she aims to give widespread knowledge to the general public in hopes of creating a healthier society.
​She has upcoming plans to attend specialty training courses to work specifically as a Pre and Postnatal Fitness Specialist. Her current goal is to create programs where mothers can integrate their children into classes and still acquire the exercise they want without the concern of child care. This is strategic way of implementing fitness into a childs life at a young age and also gives the mother a chance to be active post childbirth. This is one of her many steps she has planned in order to achieve the ultimate goal of building a healthier society.
Sponsors:
Clara Couture Bridal, Friends and Family
Languages spoken fluently (please include your native language if English is not your native language).
English
What are your interests and what do you enjoy doing the most?
I enjoy music, weight training and cooking—I do all three everyday!  All do wonderfully for the mind, body and soul!
List any special training you have had (music, art, drama, dance, etc.)
I have been weight training for three years with three coaches individually all with different style.  It's a lot of tough love, but keeps you coming back for more.
In what sports, if any, have you participated?
In 2014 I competed in an international fitness federation where I placed top three in my division at the Vancouver show.  I am currently training for an upcoming event this summer.
Name one person, other than your parents, who has had the most influence on your life. Why? 
My boyfriend.  I admire his passion and tenaciousness.  He makes me want to be the best I can be every single day.  I am thankful to have someone as like him in my life that is so positively influential.
What is your proudest personal accomplishment (other than participating in this pageant)?
I was and still am so amazed to this day how far my training has come in 3 years; I have set and accomplished many of my goals. I look back to last year and am so proud of my competition day.  The time and energy required for that sport is immense, so it was a very satisfying moment for me.
What is the most interesting or unique thing that has ever happened to you and/or what is the most interesting thing about you?
The most interesting thing that has happened to me is to be taking part in Miss Universe Canada.  I am so thankful to be where I am today!
What is your career ambition and what are you doing or plan to do to accomplish that goal?
I have aspirations to become a professional trainer.  To do what you love and love what you do each day is so important!  I want to inspire others and make them feel confident and amazing every day!
What would be your "dream job" in life?
The dream job I always wanted was to be a formal gown designer.  I feel that I could express myself through my designs and create beautiful, elegant works of art.  That and to make my clients feel confident and beautiful.
Are you currently a student?
Not at this time.
Are you currently employed?
Yes
If yes, what is your occupation?
I am currently employed at Fraser Health Authority as an HR Associate
Describe where you were raised and what your childhood was like.
I was raised on Vancouver Island and lived the majority in Victoria.  I am the only girl and middle child of three.  When we were kids we spent lots of time together on road trips, camping, watching movies and just enjoyed each other's company.  On weekends we'd go to my Grandma's, who lived in a rural area, so we were outdoors all the time playing sports, fishing, hiking, gardening and building forts!
List any interesting or unusual jobs you may have had.
My very first formal job was serving in a little Chinese restaurant.  I was so awkward and timid back then!  But it helped me develop social skills at a younger age.
List any volunteering you have done.
Communications Chair, Board of Directors for the Royal Jubilee Fitness Society. Being that my passion is fitness this was an excellent opportunity to learn the logistics and administration of operating a gym.
Bartending at Calgary Stampede with the International Rotary Club.   I have worked in the serving industry for many years and jumped at the opportunity to go out to the Stampede and lend a hand.
Poppy distribution for the Royal Canadian Legion. My Grandma was a War Veteran so I am very honored to have contributed my time to this.
What is your most unusual talent?
I don't know if it's unusual, but I really enjoy working with special FX makeup.  In particular I like creating the gory and scary characters because they require so much drama and detail.  I'm very artsy!
Where is the most interesting place you have been to? 
I love the Gold Coast in Australia.  I have a lot of family who reside there and hope to go back someday soon!  It is packed full of lovely beaches, beautiful reefs and friendly people.
What do you hope to be doing in ten years?
I aspire to be working with individuals to help them achieve their fitness goals.  I want to educate those seeking to incorporate sustainable healthy eating habits and training regimens into everyday life to optimize their quality of life.  I would specifically like to volunteer my time to aspiring physique athletes by assisting them in preparation for their competitions.
Is there anything you would like to add that we haven't asked?
I want to take the time to thank everyone that has helped me to get where I am today.  I am truly touched by the kindness and generosity in people's hearts and am so thankful to be part of this amazing journey; it has been a wonderful experience that I will always look fondly back on!