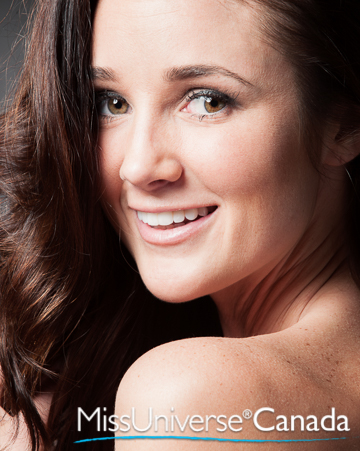 Height: 5'7″
Hometown: London, ON
Cassandra is a 25 year old Peterborough, ON native. At the age of 5 she moved to the London area with her parents and three other siblings, of which she is the oldest. She was raised in Denfield, a small village on the outskirts of London. She credits the culture of her small town, in part to her parents, for her 'yes sir- thank you ma'am', family oriented, moral and value strong character. After graduating from college, this small town sweetheart made the move to Northern Ontario to embrace her love for the outdoors while commencing her career in the field of Dentistry. She now manages a dental practice in London and for the time being, this is home.
Never lacking ambition, Cassandra began investing in real estate at the age of 20. When she's not aiding in changing the lives of patients by improving their overall health and smiles, Cassandra focuses on building and maintaining a healthy lifestyle through positive mental, physical and spiritual practice. Currently she is training for a half marathon in Australia. Her immense passion for travel coupled with her thirst for knowledge and adventure has led her to explore many countries across the globe.
Although exploring the world and immersing herself in different cultures has become a true love for Cassandra, she recognizes the importance of staying grounded and appreciating the roots of where you're from. Growing up, Cassandra admits to having been a bit of a tom boy. Though some of her interests have changed over the years as she explores the world of fashion, her love for animals, nature and the simple pleasures in life have not.
Sponsors:
Highbury Dental, Athlete Performance Systems, Blissful Bookings – Wedding Coordination, Eyelash Hut, Friends and Family
Languages spoken fluently (please include your native language if English is not your native language).
English
What are your interests and what do you enjoy doing the most?
I really do find joy in life's simplicities. I enjoy a good book with an inspiring message, spending time with my family and friends, playing an acoustic version of my current favourite country song, running, golfing and exploring the world of fashion. In addition to that, I have an immense passion for travel. I have been fortunate enough to have explored Asia, several countries in Europe, North America, and the Caribbean. I'm very grateful for every opportunity that I've had thus far to immerse myself in a different culture or religion, as it has allowed me to acquire wisdom, to grow, and to practice gratitude on a deeper level.
List any special training you have had (music, art, drama, dance, etc.)
I have been taking acoustic guitar lessons since 2012. I am certified in level 1 Reiki, and have also taken lessons in golf.
In what sports, if any, have you participated?
Athletics have always been a big part of my life. Over the years I have been involved in basketball, volleyball, swimming, figure skating, cross-country, track, and soccer. I'm currently training for my first half marathon in Australia. I also enjoy the game of golf and although I don't play the sport, I do love our Canadian game of hockey.
Name one person, other than your parents, who has had the most influence on your life. Why?
Aside from my parents, a person who has been extremely influential throughout my life is my sister, Kaleisha. Her passion for helping others and her commitment to excellence inspires me everyday. She recently moved to Australia to study medicine at the University of Queensland. She possesses integrity, compassion, kindness, modesty, strength, drive and a quiet confidence. All of which I find to be so admirable. Sir Isaac Newton once said "If I have seen further it is by standing on the shoulders of Giants". She may be all of 5'2 but she's the biggest giant I know.
What is your proudest personal accomplishment (other than participating in this pageant)?
My biggest accomplishment outside of education and career would be investing in real estate. In 2010 I built my first house and have enjoyed the process of transforming it into a home that I look forward to coming back to.
What is the most interesting or unique thing that has ever happened to you and/or what is the most interesting thing about you?
I've been told that I have an old soul. I get along with and can relate to all ages and people from all walks of life.
What is your career ambition and what are you doing or plan to do to accomplish that goal?
Although I love the field of Dentistry and I find my profession to be extremely gratifying, I do plan on going back to school as a part time student in the near future to study in the area of psychology with the ultimate goal being to practice in sports psych.
What would be your "dream job" in life?
My dream job in life would be play in the LGPA with golfs elite.
Are you currently a student?
No.
Are you currently employed?
Yes.
If yes, what is your occupation?
Dental Office Manager at Highbury Dental
Describe where you were raised and what your childhood was like.
Although born in Peterborough, I was raised in a small village called Denfield by my loving mother and father along with my three other siblings of which I am the oldest. I'm extremely family-oriented and I can truly say that my brother and sisters are my best friends. My parents provided us ample opportunity to explore our interests as children. Like a lot of Canadian families, our winters were spent at the rink. I was either figure skating or watching my brother play hockey. Once summer came we were outdoors exploring, building tree forts, and enjoying nature. My parent's love and support has always been unwavering and they never cease to lead by example.
List any volunteering you have done.
Volunteer at the Bell Walk for Kids Help Phone
Volunteer Summer Camp Counsellor at the Epilepsy Support Centre
Where is the most interesting place you have been to?
The most interesting place I have been to is Sochi, Russia to watch the 2014 Winter Olympic games. To see representation from 88 nations around the world come together, unified in the name of sport was incredibly moving and certainly an experience I'll never forget.
What do you hope to be doing in ten years?
In ten years from now I hope to be living my passion with the support of a loving husband by my side. I also look forward to the day I become a mother and start a large family of my own.