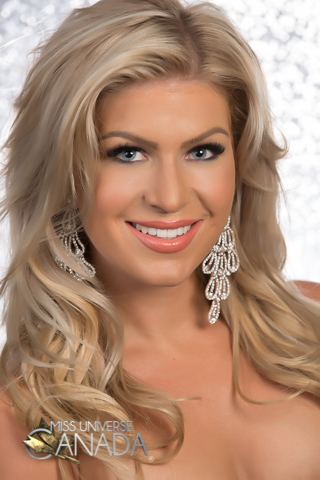 Height: 5'6
Hometown: Calgary, AB
Languages: English
Occupation: Services and Solutions Executive
Birkley Doll is a University of Alberta School of Business grad, entrepreneur, golfer, runner, basketball coach, swimmer, artist and proud Albertan. Most recently residing in Calgary, AB, she is working for Xerox Canada as a Solutions and Services Executive, and co-founded Golf and Tacos, an organization focusing on bringing women into the world of golf.
In her last year of post secondary, Birkley co-founded the national conference, Network of Empowered Women. This international event brings top business woman from across the continent to connect, find mentorship and discuss key issues for women in business while providing a path through example. It is now seen as one of the most success conferences in Canada. Birkley believes in empowering those around her by giving them support and opportunity.
Birkley has always given back to her community through her involvement and dedication to numerous charities, such as; The Mustard Seed, Operation Christmas Child, Go Gold and coaching local basketball teams. Utilizing her savvy networking skills, Birkley was a recipient of the Gen Y Talent Network Top 50 Emerging Leaders and the Citizenship Cup from Alberta School of Business for her civic duties. Birkley plans to use her degree, corporate experience and entrepreneurial spirit to one day run her own business.
Having experience speaking to diverse crowds, living overseas and competing in national competitions, Birkley looks forward to bringing her talent to the Miss Universe Canada pageant.
Video
Q&A
What are your interests and what do you enjoy doing the most?
What I enjoy the most, is exploring and being active outdoors. I live next to one of the most beautiful places in the world, the Canadian Rocky Mountains, and I spend most of my free time seeking out new ways to enjoy them. I love to seek out new challenges which is why I have recently just completed my Avalanche Skills Training Course. I plan on exploring the back country hut system further this winter on a splitboard.  In the summers, I hike to the summit of nearby peaks and I have recently taken up mountain biking and rock climbing. I find my most fulfilling days are the ones I get to spend with my friends exploring and sharing adventure.
List any special training you have had (music, art, drama, dance, etc.) 
I have studied design and fine arts at the University of Alberta. I have a passion for painting and I assisted a famous Canadian artist with a prominent mural still on display on Whyte Avenue in Edmonton. My work has been displayed in galleries as part of student exhibitions. Fine art has always been a passion of mine that I hope to parlay into an architecture degree in the future.
In what sports, if any, have you participated?
Club Swimming as a youth and now masters to keep the skills sharp
High school Basketball, Team Captain in Senior year best placing was 3rd at Provincials
Golf
Running currently completed 4 ½ Marathon races
High school Volleyball
High school Track & field
High school soccer
Road and Mountain biking
Casual surfing whenever I'm at the beach!
Name one person, other than your parents, who has had the most influence on your life. Why? 
My two Grandmas have always been wonderful leaders in my life for different reasons. Grandma Kay always brings out the best of my artistic talents and has encouraged me to create art for as long as I can remember. She is entrepreneurial and inspired me to want to run my own business one day. Grandma Gorgeous was an athlete in an era when sports were for boys. She competed in several disciplines at the U of A and still represents Canada today internationally for Synchronized swimming in her 70's! More than all of this both of them continually show how to love and be dedicated to their families and I look to them for guidance in my life more than they know.
What is your proudest personal accomplishment (other than participating in this pageant)? 
During my last year at Alberta School of Business, I co-founded a national conference for women. The conference is called Network of Empowered Women (N.E.W.) and its goal is to help mentor, guide and grow the network of like-minded women across Canada. The conference is going on to its 6th year and is already recognized as one of the top conferences in Canada. With over 200 delegates, sponsors, coaches and mentors, we were able to create a legacy that will keep giving to many young women in the future. I am so proud of the ladies that have picked up the torch and continue to grow what I helped to build.
What is the most interesting or unique thing that has ever happened to you and/or what is the most interesting thing about you? 
The most unique thing about me is that when I was six years old, my family moved from Edmonton, Alberta to Beijing, China. My parents and grandma went as a team of three to teach at the International School of Beijing where my brother and I were able to attend school with children from 55 different nations. We lived overseas for eight years, traveling Asia, opening our minds to different cultures and religions. It has given me a great fondness of travelling to this day and an open heart and mind when I meet new people, especially those from foreign places.
What is your career ambition and what are you doing or plan to do to accomplish that goal? 
My dream to is to be a business professional with my own practice in design one day. I have had some excellent training in sales and commercial real estate in past jobs and now I'm focusing on growing my sales techniques and expanding my business acumen with one of Canada's top employers. On the side I have been running a passion project where I have combined a love of golf, and friends and the desire to empower ladies to feel comfortable in an often male dominated environment. I believe that learning from mistakes and writing down short term and long term goals are key factors in achieving long term success.
What would be your "dream job" in life?
I love design and I love being entrepreneurial. One day I hope to start my own small business designing eco homes and cottages. I have also always wanted to own and curate an art gallery of my own and other artists work. Perhaps the two passions will converge.
Describe where you were raised and what your childhood was like.  
I was raised as a third culture kid, growing up overseas in Beijing, China. I was exposed to so many diverse experiences at a young age that really shaped me into a curious person. Life in Beijing helped me to see the world from an outsider's perspective. I developed a deeper understanding that there is more than one way to look at situation through exposure and experience. This sense of openness to other people's way of life is one for the reasons I am so proud to call myself a Canadian. I love being from a country that celebrates differences and welcomes new experiences.
List any interesting or unusual jobs you may have had. 
One summer I worked on the docks in Victoria at the currency exchange. I learned all about tourism, life on boats, foreign exchange and got to rub shoulders with tourists from all over the world.
List any volunteering you have done.
Network of Empowered Women – Co-Founded the national conference
University of Alberta Marketing Association – President
The Mustard Seed – worked in the kitchen to provide food for those in need
Operation Christmas Child – Hosted an event for friends and family to create boxes sent around the world in hopes of bringing joy to children in desperate situations around the world through gift-filled shoeboxes. Built over 30 boxes.
Coaching Basketball – coach the senior girls' basketball team at a local junior high school
Go Gold – Supporter of Cole Eicher a close family friend and brain cancer survivor as he speaks publicly about his fight and victories to other kids in his situation.
Running- 5 km, 10 km, 15 km, half marathons to raise money and awareness for cystic fibrosis
What is your most unusual talent?
I am a skilled archer with one Buck already under my belt.
Where is the most interesting place you have been to? 
The most interesting place I have been to is India. I traveled there to understand more about their business culture and see one of the oldest civilizations on earth. I find the people there loving and fascinating. During the global financial crisis of 2008, India's economy was relatively unfazed due to their global independence and diverse national economic drivers.
What do you hope to be doing in ten years? 
In ten years I see myself as a mother and wife balancing the duality of family and my passion to keep contributing and creating in both art and business.
Is there anything you would like to add that we haven't asked?
There are very few chances to represent your country, this is one of them and I take great honour in the country that has brought me so much.