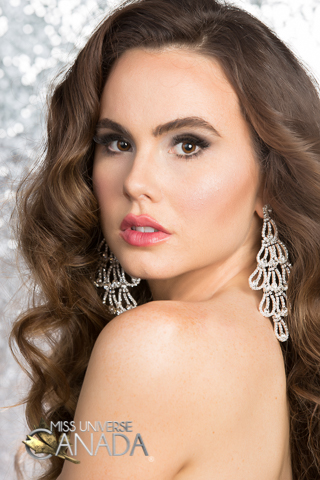 Height: 5'8
Hometown: Toronto, ON
Languages: English
Occupation: Real Estate Agent and Investor
Caitlin Green is a proud Canadian and was born, raised and currently lives in Toronto. You can often find her in heels negotiating for Toronto's most sought after real estate by day but don't let her business savvy appearance fool you, she always has her gym bag close by. Caitlin's passion for running and athletics shaped much of her adult life, taking her around the world while she chased down her biggest dreams. From teaching skating lessons in Europe to hiking up mountains in rural Thailand to running university cross-country while earning her bachelor's degree in Human Kinetics, Caitlin is always ready to work hard towards any goal she sets for herself. Caitlin first got her taste of Real estate investment and property management while managing her own property in university which has led her to an exciting career in Real Estate and Investing which she continues to thrive at. This go getter not only spends her time negotiating real estate deals but can often be found negotiating charitable donations for her local 'Out of the Cold' where she successfully provided much of the food for 2017′s winter season. Caitlin's passion for charity work and making a difference in the world has further led her to cofounding an outreach program for teenage girls focusing on mentoring, encouraging and empowering through healthy active living, nutrition and sport. Caitlin lives every day to the fullest and is often defined by her adventurous spirit and love for travel which has taken her on many exciting adventures around the world. To skydiving in Australia, scuba diving in Indonesia, cliff jumping in the Philippines, hiking up glaciers in Alaska to riding a motorcycle through Toronto there is no slowing this girl down anytime soon.
Video
Q&A
What are your interests and what do you enjoy doing the most?
My interests include physical fitness and sport, nutrition, real estate, interior design, music, volunteering, cooking and baking and spending time with my friends, family and my puppy
List any special training you have had (music, art, drama, dance, etc.) 
Guitar Lessons and Voice Coaching
In what sports, if any, have you participated?
I have participated in a multitude of sports over the years.  I competed very competitively as a runner in track & field as well as cross-country at a varsity level.  Other sports I have participated in include basketball, volleyball, hockey, field hockey, rugby, boxing, tennis, golf and swimming.
Name one person, other than your parents, who has had the most influence on your life. Why? 
My Grandfather Weldon Green because he is the most positive and uplifting person I know.  He is 87 years old and spends his days delivering food to soup kitchens and other charitable organizations in need across Toronto and the GTA.
What is your proudest personal accomplishment (other than participating in this pageant)? 
My proudest personal accomplishment to date has been travelling on my own throughout Asia. Initially, I was reluctant to travel solo, however I am a very social person and used this opportunity to meet many different people from all over the world.  During my travels I really enjoyed getting to know and interact with local people, perform charitable acts and immerse myself in the local culture.
What is the most interesting or unique thing that has ever happened to you and/or what is the most interesting thing about you? 
The most interesting thing about me is that I'm very adventurous and love challenging myself both physically and mentally.  I rarely turn down the opportunity to get involved in adventurous activities such as canoe tripping and camping, hiking, rock climbing, skydiving, bunjee jumping and scuba diving.  I also have my motorcycle, scuba diving and motor boating licenses.
What is your career ambition and what are you doing or plan to do to accomplish that goal? 
My Career ambition is to eventually grow my real estate business enabling me start my own brokerage.  Once I have my own brokerage I want to build teams dedicated to staging, construction, photography and property management all run over one household name. I also would like to run workshops to empower young women on how to be financially independent and how to invest in real estate.  I have spent a lot of time this year organizing and collecting funding to start a bi-weekly charitable workshop for young women encouraging body positivity, healthy eating and lifestyle habits and fitness.  This will involve fun, encouraging group fitness activities, guest speakers and nutritional coaching in a safe and supportive environment.  I am looking forward to continuing to grow this workshop and to be a mentor and role model for young women in many different aspects of my life.
What would be your "dream job" in life?
My dream job in life would be to be Miss Universe Canada, lending my time and attention to causes I'm truly passionate about, making a positive difference in the world on a national scale and being an appropriate role model for young women in Canada.
Describe where you were raised and what your childhood was like.  
I was raised in Toronto.  My childhood revolved around sport, cub scouts and brownies, camping, volunteering and spending time with family and friends.
List any interesting or unusual jobs you may have had. 
My most unusual job to date has been working as a farmer with the city of Toronto on Centre Island.  It has been one of the most memorable and best jobs I have ever had.  I was in charge of taking care of all of the animals on the farm including emus, horses, cows, pigs, donkeys, chickens,   and cats.  That summer was full of amazing memories, unique and humbling experiences and funny stories that I will never forget.
List any volunteering you have done.
Out of the Cold Toronto
Play Day Windsor (dedicated to motivating troubled youth through sport encouragement and team work)
Windsor Youth Centre
Breast Cancer Walk
Donated clothing, food, school supplies, money and backpacks across  the world on my own
What is your most unusual talent?
Remembering song lyrics – I'm always the person who knows the lyrics to every random song
Where is the most interesting place you have been to?
Yukon Territory
What do you hope to be doing in ten years?
Running a business I'm truly passionate about, travelling the world and giving back to people in need.