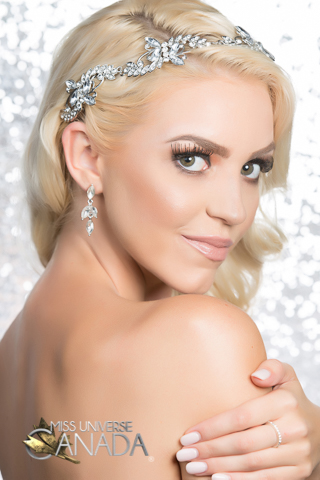 Height: 5'9
Hometown: Lindsay, ON
Languages: English
Occupation: Co-Owner of Model & Talent Agency
Chealse Sophia Howell certainly isn't your average 26-year-old. Coming from a small-town family of six siblings, hard work, ambition and standing out from the crowd was instilled in Chealse at a young age. Because of these values, and Chealse's personal focus on entrepreneurship, Chealse has achieved goals beyond her wildest expectations.
Chealse has been on international runways and red carpets, printed in the pages of prestigious fashion magazines and seen on-screen for major music videos and commercials. Besides Chealse's modeling career, as a graduate from Durham College for Print and Broadcast Journalism, Chealse hopes to one day achieve a lasting career in television.
Currently Chealse works as the co-founder of Haute Agency, a boutique model and talent agency based out of Toronto. First launched in 2014, Chealse has been a driving force behind the growth and continued success of Haute Agency as a business and brand.
Though Chealse feels her journey has only begun, one thing in her future is for certain; if Chealse can dream it, she will achieve it!
Sponsors
Video
Q&A
What are your interests and what do you enjoy doing the most?
I have a huge passion and love for the modeling industry, when it comes to fashion, photo shoots, runway shows, basically anything to do with modeling I am in! I am also an aspiring actress and have a great deal of interest in taking acting lessons and building that side of my career. Besides modeling and acting, another important aspect of my life is health and fitness. Being a vegetarian most of my life, I have always been aware and interested in what I am fueling my body with. Lastly, I have an extreme love for animals, especially pugs.
In what sports, if any, have you participated?
I began dancing when I was 7 years old and joined competitive dance by the age of 10 where I competed regularly until I was 17. My favorite and strongest genres of dance included ballet, jazz, lyrical and hip-hop. I then attended Durham College for Broadcast Journalism and attended several workshops for modelling and acting.
Name one person, other than your parents, who has had the most influence on your life. Why?
My older sisters and my younger sister had a lot of influence on my life. On one hand I wanted to be just like my older sisters, and on the other I wanted my younger sister to look up to me. Between wanting to impress my older sister's and guide my younger sister, I believe that is what drove me to work hard at achieving my goals.
What is your proudest personal accomplishment (other than participating in this pageant)?
Achieving my dream of opening a modeling agency. I started modeling when I was 16 and within the first year of my career I knew I wanted to open my own agency one day. I launched Haute Agency with my business partner in 2014 and we have been growing strong ever since.
What is the most interesting or unique thing that has ever happened to you and/or what is the most interesting thing about you? 
People are usually very surprised to find out that I was an owner of a successful roofing company for 5 years called Chealse Roofing, and I always get the question but why? My father was a roofer himself and with the new day and age of the Internet, he needed some help running the business side. I took control and opened Chealse Roofing so I could help my father contribute to the wellbeing of our whole family. I also learned everything I know about accounting through Chealse Roofing, which has benefited me throughout my life and most importantly with Haute Agency. However, I really did enjoy my time with Chealse Roofing and learned a lot.
What is your career ambition and what are you doing or plan to do to accomplish that goal? 
I have always had two major career ambitions. Thankfully, the first one I have already made into a reality. I launched a model & talent agency (Haute Agency www.hauteagency.net) in 2014. My other career ambition is in relation to what I went to school for, Broadcast Journalism; I hope to one day have a lasting career in television. More specifically, I dream to one day be the host of my own talk show.
What would be your "dream job" in life?
I have always wanted to host my own talk show, I can remember at young age I would make my friends pretend to be my guest and I would interview them about what is going on in their lives. I would then try and resolve/ help the situation they were pretending to be in. This has not changed to this day, I still dream about having my own show, where I would cover topics from day to day issues we face, to controversial subjects, much like Oprah, Barbara Walters.
Describe where you were raised and what your childhood was like.
I grew up on a dead end road with only two neighbours outside of a very small town called Lindsay Ontario. Both of my parents were hard working; my mother was a stay at home mom, busy taking care of the house, and us six kids. My mom was the one who took me to my dance practices, drove me to auditions and was there for us when times were tough. While my father worked as a roofer, he was also my biggest mentor, and taught me I can truly do anything. It was my dad to instilled in me, as long as I dream and believe, I would achieve.
List any interesting or unusual jobs you may have had.
I started working at the age of 12 which has resulted in me having quite an interesting list of former employment. A few of these include a strawberry picker, an ice scream scooper at our local ice cream shop Kawartha Dairy Barn, a Tim Hortons cashier, and my personal favorite high-school job, a housekeeper at a retirement home. It is safe to say I worked hard, being from a large family we were taught if you wanted something, you had to go out and get it. However, when I was 16 I knew I wanted to be a model, and once I started my modelling career, I never looked back.
List any volunteering you have done.
After working at a retirement home throughout high school, my love for the elderly grew very strong. I still visit retirement homes as a way to volunteer my time and give back to the community.
Where is the most interesting place you have been to?
I would say Spain, Spain was the second the country I had ever been to and the second time I was ever on the plane. Besides it being an incredible country on it owns, because it was the second time I had ever left Canada, I will never forget how interesting and stunning the country was.
What do you hope to be doing in ten years?
I hope Haute Agency will continue growing strong and I also hope to have my own talk show.
Is there anything you would like to add that we haven't asked?
I just want to add that I am extremely honored to be one of the final delegates to have made it this far. I am taking in every moment, I have with Miss Universe Canada, and I am very excited to see what is to come!