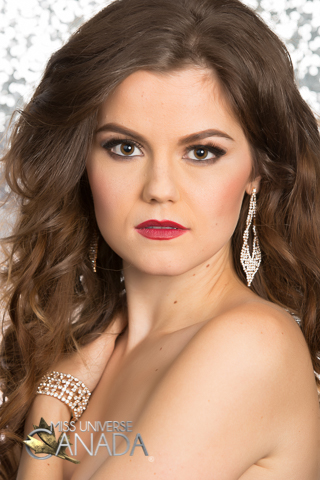 Height: 5'7
Hometown: Toronto, ON
Languages: English. Understand IPA system – can sing in Italian, German, French, Latin.
Occupation: Music Teacher
Jacqueline Verellen is an Honours Opera performance graduate with a minor in Childhood Psychology from the University of Western. As a singer, a psychology lover, a successful Canadian songwriter, instrumentalist, nature seeker, actress, dancer, teacher, and goofball, Jacqui hopes to use her gifts as a platform to change the world for the better!
Jacqueline has volunteered at Retirement homes, at the Sick Children's hospital, high school and university adjustment programs, and for the Woman's crisis center, as a singer for events. She has also worked with children for over 6 years. Through these experiences Jacqueline discovered her calling. To help others with the gifts God has provided. Jacqueline is inspired by entertainers who use their abilities as a platform to make others laugh and to influence them in a positive way, on the important issues. Emma Watson, Ashton Kutcher, and Leonardo Dicaprio, have all inspired her through the voice they have given to key issues. Jacqueline strives to also use her performance experience as a voice to spark change. Jacqueline's goal is to be a professional songwriter, leader, and good example.
Jacqueline taught herself to play four instruments and most recently won the Canadian CMTC talent competition as overall singer and actress, and is currently in the running for the finals of the International songwriting competition for her original song "Home is Home." She has also notably been top 12 in CMT songwriting competition, CBC songwriting competition and many others. Jacqueline is no stranger to hard work and striving to be a good example to others. The industry is tough and has shaped her to be a better person. She believes in the motto, "Fail until you succeed," and loves that her creative endeavors have made her stronger. Jacqueline loves working out, meditation, and yoga!
Jacqueline was inspired by a music teacher in elementary school, and is most passionate about mental health issues. Having worked in a preschool in Toronto and now being a music teacher, Jacqui hopes to help in educating people on how to approach early diagnosis of mental health issues in a loving and encouraging way. Many children with disabilities and impairments often have gifts that we are unaware of. We can avoid much unnecessary trauma with loving, early care. Jacqueline hopes that through pressing others to educate themselves on differences, that more patience, understanding and love can be implemented in both education and in our everyday interaction with others. Jacqueline is interested in pediatrics, and hopes later on to study further in that area. Jacqueline would love the opportunity to represent Canada on the Miss Universe stage!
Video
Q&A
What are your interests and what do you enjoy doing the most?
I love to sing, act, and dance! I have a band I perform with at local Toronto venues. I also love performing in plays and musicals! I enjoy meditation, and tea. I love spending time with family and friends, teaching children, hiking or trailing, working out, and exploring. I play guitar, piano, ukulele and flute and enjoy songwriting in my spare time! My song "Home is Home," is in the finals for the international songwriting competition currently. I also love reading about psychology, and studied a childhood psychology minor in University under my Honours Opera performance degree. I work with kids as part of my job and teach them music through games and private lessons. One of the best parts of my week is hearing them sing! It's absolutely adorable and very rewarding to help them grow as musicians and as individuals. I also love yoga, improv comedy and banana pancakes!
List any special training you have had (music, art, drama, dance, etc.) 
I have studied voice performance in private lessons since 4 years old. I taught myself to play guitar, piano, ukulele and flute. I have written hundreds of songs since childhood, and have placed in Canadian songwriting competitions and the International Songwriting Competition. I have an honours Opera performance degree, and won the Canadian CMTC competition as overall vocalist, actress, along with several other awards. I have taken dance lessons, drama lessons, been apart of choirs and clubs. Played flute in bands, and accompanied other singers on piano and guitar. I am quite flexible from a year of intermediate dance I completed, in which I achieved my splits due to my hard work. I love anything creative. I am a terrible artist, but love painting anyway!
In what sports, if any, have you participated?
I have played baseball as a young girl, and taught children soccer, hockey, gymnastics, ballet, hip-hop, basketball etc. I have basic skills in all sports, although I am not advanced at a particular one. I also am an intermediate dancer and love to lift weight at the gym.
Name one person, other than your parents, who has had the most influence on your life. Why?
My music teacher, whom taught me in elementary school, is my ultimate hero. When I was very young I struggled with concentration issues and distractibility due to ADD. I became very anxious as a lot of people misunderstood me. Due to the lack of understanding around ADD many weren't sensitive to my needs or patient for that reason. I began to feel very different and depressed. My grade 6 music teacher noticed how creative I was, and how quickly I learned through visual or auditory activities. She overheard me singing and encouraged me to see my strengths. After persistent bugging, she eventually got me to sing in front of my whole class! As I gained confidence in my talents and unique abilities I joined clubs and musicals she ran, and met so many creative friends, just like myself. She also had me perform in concerts and finally in front of the entire school as Dorothy in my first musical. I'll never forget how good I felt and how quickly my anxiety ceased. I had better grades, and I felt special rather than different. I was able to communicate better to teachers and other students due to my confidence. I am forever in debt to this beautiful woman for changing my perception of myself and laying the foundation for me to become the woman and musician I am. Part of the reason I studied childhood psychology, and teach music, is because of her inspiration. I made it my goal to recognize symtoms in the children I teach, and to be sensitive to them. Countless times I have been able to do research on a child and alter my teaching method to serve them better!
What is your proudest personal accomplishment (other than participating in this pageant)? 
My proudest moment was winning the Canadian CMTC competition and being asked to stand up and sing at the ceremony. It meant so much to me, and I had such a great time meeting people at the contest from all over Canada!
What is the most interesting or unique thing that has ever happened to you and/or what is the most interesting thing about you? 
Something interesting about me I am goofy, but very serious about my passions. I find many people assume that if you are a bubbly person, you don't have focus in you. The thing I love about my spirit, is that I am friendly and love fun, but I also have hyper-focus in areas that are important or interest me.
What is your career ambition and what are you doing or plan to do to accomplish that goal?
My career ambition is to become a singer/songwriter and actress, and to be able to use that platform, as some of my idols have, to create world change. I love that actors such as Emma Watson, Ashton Kutcher, and Leonardo Decaprio, have used their platform for others gain, not just there own. Emma fights for feminist rights and the environment, Ashton for putting an end to child pornography and sex trafficking (which is much bigger of an issue that most know,) and Leonardo works on climate change and getting others involved in saving our earth. I could name countless amazing artists who've used their platform for the better. I aim for this goal by never ever giving up and working as hard as I can. I try to educate myself on world issues, and the things I'd like to change in my lifetime. Being in the industry in Toronto, I sometimes win and sometimes loose. More often I get told "no," but I take any criticism and solve the problem in front of me. If I struggled in a dance audition, I take some lessons. If my vocals need a style change, I work on it. Overall I love that my craft encourages me to grow as a human being and keeps me humble and strong willed. There is no time to break down, just to grow and improve. I constantly audition, do plays, write songs, travel, and keep my online platform updated. I have a very active Youtube channel, and I spend each day messaging, marketing from home, talking to people, and practicing my craft. I know using this to change the world means I also have to take the time to answer every single message I receive and to help people out and get to know them and their needs. I love this part of what I do. I am currently being considered for a Canadian musical at the Confederation center of the Arts, in PEI, and being considered for two television shows based on musicianship (International Popstar, and The Launch, Canada.) Although these auditions may or may not come out successful, I am always greatful as a performer to have been considered and keep moving. I know my time will come and continue to do what I can to grow. I will accomplish this goal by failing until it's my turn to succeed. That is my belief! J The Miss Universe Competition, I feel will help me learn more, about how I can use my talents to serve the world. I can't wait until I reach my goal to start helping others, as its needed right now. I want to use my internet platforms now, to begin this change.
What would be your "dream job" in life?
My dream job would be to represent others. I want to be an idol that can create change and be a good example. I want to be able to also use my gifts of song and acting to contribute to change. This is why my goal is to break into the industry, and use my platform as a way to speak up for others who may not have a voice.
Describe where you were raised and what your childhood was like.
I was raised in Chatham, Ontario, a small town between London and Windsor. My family lived in the country my whole life, and this developed my love of nature, hiking, animals and family. We were all very close. I have two sisters, and one brother. My mother is a nurse and my father is a mechanic. My parents are very humble, and very good hearted. I had a very happy childhood because my parents subconsciously taught me to take joy in the little things. We always had dinner together and we always took walks through the back trails after dinner as a family. We had bonfires, we made music together, and although everything wasn't always perfect and we didn't have a lot, we've always been very connected. I think the reason we were so happy in such a simple lifestyle, was because of how we treated and cared for one another. My family came to every singing contest and cheered me on as a little girl. I still remember seeing my dad cry for the first time when I sang an opera song in the Kiwanis music festival. As a young woman, it has been hard moving to Toronto to pursue my goals, because I miss so badly my family time and the nature in my hometown. Everyone knew each other in my hometown and it was very personal there. My second family was the students and teachers I got close to during high school. We would stay after school to practice for our yearly musical, and my teachers were all so kind and so creative. I am so blessed to have had such an amazing support system as a child and young woman.
List any interesting or unusual jobs you may have had. 
My first job was working in cornfields in Chatham. Many people from Toronto haven't heard of "Corn Detassling." Its very exhausting, but it was character building for me to do. After that job, I bussed at a restaurant, then moved up to a bartender/waitress as I got older. During university, received a job directing a children's musical at a theatre company, and I did princess parties and performed for children (pretending to be a Disney character.) I also taught in my last year of university, at a talent agency in London. I taught acting, comedy, and runway to aspiring students. This was a lot of fun. After university I have taught at a preschool, and now work as both a music teacher and part time waitress, so that I can move shifts for auditions that I aspire to.
List any volunteering you have done.
I have volunteered my time in high school as part of the pro-life club. In this club we visited retirement homes and played games with the elderly. We did puzzles with them, helped push them to whatever rooms they required care in, and got to know them. Our main task was to make them smile and give them some company. It was the most rewarding feeling to know we had made someone's day better.
I also volunteered in high school to perform music for the Woman's Crisis center during any events they needed me. It was very sad hearing people speak about assault and various damaging experiences, but it was very uplifting to see how brave these individuals were, and how I could contribute to their healing
I volunteered in high school as part of the "Lancer Link program." This program meant that I was to receive 10 new high school students in grade 9, and help mentor them through the adjustments and changes high school brought. We arranged events to make them feel at home, and went to classrooms to do speeches.
In university I volunteered to go to the Sick Children's Hospital as Belle for special princess meet and greet. It was extremely heartbreaking to see how many small children deal with diseases and pain. You never picture a child having to suffer through something like that, but the reality became clear when I visited. This is why I want to make an effort to create a support program for the parents going through this. To perhaps donate to the children to create as much comfort for these families as possible, and to help find a cure through funding. I also would love to be able to take other pageant girls dressed as some of these characters, and create a day of joy for these children.
In university I volunteered as part of the Music Soph program. This meant I would help first year students move into their new dorms, and bring them safely to campus events that welcomed them! I was to mentor them and help them with their assignments such as theory.
What is your most unusual talent?
My most unusual talent is spontaneous creativity. I've always had a humorous mind, as it runs in my family. After realizing how random and silly I can be, I began doing a lot of improvised acting for fun! I really enjoy youtube videos of comedians making up a scene, place, and character, and just going with it! I spend time relieving stress by laughing watching famous comedians or dropping in on open classes in Toronto to play with other actors. I think this is an unusual talent, because I have noticed how difficult it can be for beginners to come up with on the spot stories. It seems very natural for me as such a silly person!
Where is the most interesting place you have been to?
The most interesting place I've been, is Nashville, Tennessee. I visited due to a recording I was doing there with a producer. But stayed afterward to vacation for a few days. The people there are outrageously bubbly and kind! I've never had so much fun in a city as I did there. Everyone in Nashville loves karaoke! And I mean LOVES! There is so much talent in Nashville, and it made my site seeing so enjoyable. I met creative types everywhere I went, and found that southern comfort, wasn't just a stereotype. They truly do take care of each other there. I hope to save up and go back to do some songwriting and to enjoy Nashville again.
What do you hope to be doing in ten years?
In ten years, I believe God will have led me to be entertaining and to be a leader. I want to be able to make peoples lives more enjoyable through my music, my art and my encouragement. I love public speaking and hope to be able to do this more as part of my craft as well. I hope to have a hit song from all of the songwriting work I do, and to be able to create music and speak publicly for a living. That would be amazing. I could not ask for more. I hope to be able to be a good example if this time comes.
Is there anything you would like to add that we haven't asked?
Thank you for this opportunity!