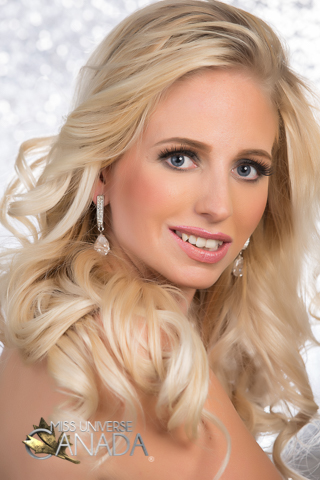 Height: 5'6
Hometown: Ottawa, ON
Languages: English
Occupation: Dietitian Assistant
Patricia Chartrand was born and raised in Ottawa, Ontario  She has a very caring personality, filled with love and is always willing to lend a helping hand. Patricia works in a nursing home as a Dietitian Assistant while continuing to develop her acting career.  Focusing on these goals, she is able to develop a healthy lifestyle, and continue to achieve her goal of completing the half iron man.
Patricia is a young woman who has goals and ambition. She enjoys running, playing soccer, floor hockey and fencing.  Patricia loves to compete against herself, it makes her want to work harder to achieve her goals.  She loves to listen to music and finds it motivating.  Her favorite pasttime is going for a long run or hike; and also enjoys playing video games, walks on the beach, and learning different cultures and languages.
Special training includes dance lessons; the school of art and drama and school of A.C.T . She won an award for most volunteer work at her high school. Patricia also ran a 42 km marathon run for breast cancer; a 32 km for C.E.O charities; she volunteers at a church for fundraisers and supported youth and disabilities. Her personal favorite is seeing people with a smile on their face and not seeing them going home hungry. Patricia was able to speak and share her own experiences with many youth, which is an issue very close to her heart.
Family is important to Patricia, who had a great childhood with both of her parents. Every night she would go for walks with her father and talk about the importance of working hard and living your dreams as best as you can; and treating people the way you want to be treated.  She learned respect at a young age.  She volunteered at the food bank and provided assistance where needed for family, friends, neighbors or community.   At this stage of her life, she wants to further that cause. She believes that if she attends the Miss Universe Canada pageant, she can share her love and kindness towards the world.  She  finds it was empowering and gives her a voice.   Patricia strongly believes that any goal can be reached, so she has decided to set a lofty goal for herself.   With some national and international pageant experience in her pocket, she will strive further with this pageant.
Video
Q&A
What are your interests and what do you enjoy doing the most?
I love to run. I love to compete against myself, it makes me want to work header to achieve my goals. I love to dance. I love to listen to awesome music it gets me pumped. I love to go on hikes. Volunteer; volunteering gives me a sense of accomplishment. I love playing video games, swimming, and fencing. I also enjoy walks on the beach.
List any special training you have had (music, art, drama, dance, etc.)
I took dancing classes five years ago. And I took school of art and drama. And attended A.C.T. School in 2016.
In what sports, if any, have you participated?
Soccer, basketball, ice hockey, floor hockey, fencing gymnastics, and tennis.
Name one person, other than your parents, who has had the most influence on your life. Why?
Lucy Burns was a suffragist who, with Alice Paul, founded the National Women's Party and played a key role advocating for the 19th Amendment that granted American women the right to vote.
What is your proudest personal accomplishment (other than participating I in this pageant)?
I run the full 42 km Marathon; I saw the end of the finish line I had tears down my face. I graduated from college and high school.
What is the most interesting or unique thing that has ever happened to you and/or what is the most interesting thing about you?
I never thought I would be accepted into Miss Universe Canada pageant because I used to be plus size and had a low self-esteem. I lost over 60 pounds and dropped down 15 pants size and I had no help. So, I feel very proud of it. I am unique because I have 5 different backgrounds.
What is your career ambition and what are you doing or plan to do to accomplish that goal?
I want to work hard and save up and I want to become an actress and also work hard to own a hotel in the future.
What would be your "dream job" in life?
I want to be an actress.
List any interesting or unusual jobs you may have had.
I was working at a bakery. And it is very interesting and it's was not like other bakeries that I been to before. At this bakery, they are a lot of fun and laid back. This bakery that has an awesome boss and we went to food banks or food stores and gave away free cookies. Once a month we went to other places and gave away cookies or muffins. Even to sick kids, we would go and just be there for them, I felt so warm in my heart I just wanted to cry I was so happy.
List any volunteering you have done.
I volunteer at a church selling baked goodies. I run 42km marathon run for breast cancer. I run 32km for C.E.O. I run an army run for cancer. I won an award for most volunteer at my high school.
What is your most unusual talent?
I am double jointed in my arms so I can fit into small spaces that most people can't.
Where is the most interesting place you have been to?
I have been to Niagara Falls and it was so amazing!  I was in the falls; visited the wax museum; and went to the butterfly museum. I had such amazing experience that I will never forget.
What do you hope to be doing in ten years?
In 10 years I hope to get my hotel up and running. Also I want to be able to help other people in other countries.
Is there anything you would like to add that we haven't asked?
Something that may interest you, is that I am a risk taker. I went bungee jumping 200 feet. I am going sky diving soon. I went into a cave that was really dark; I was the only one that wanted to go into this small space, no one else wanted to.