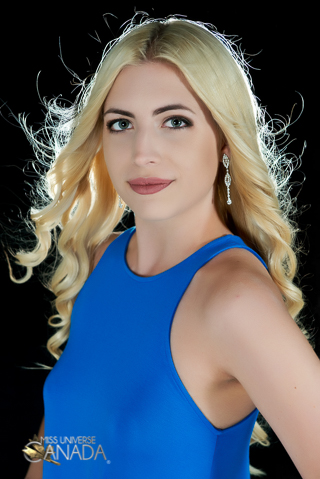 Height: 5'7
Hometown: Tecumseh, ON
Kallie Szarka is proudly from Tecumseh, Ontario and has lived there for her whole life. Kallie is 22 years old and is an energetic, caring, and outgoing St. Clair College alumni with a diploma in Travel and Tourism and a certificate in Office Administration. She is proud to have won the English Academic Scholarship for her high score on the secondary school literacy test in 2014.
Kallie takes pleasure in numerous hobbies but ultimately she loves giving back by volunteering amongst her community in her spare time. In the past she has volunteered for many organizations including the Sick Kids Foundation, the Alzheimer's Society, Hospice, Make a Wish Foundation, the Windsor/Essex Humane Society and many more. However, an immense part of her volunteering has been for the Heart and Stroke Foundation. Kallie has been involved in multiple aspects of the foundation including various office work, supervising Jump Rope for Heart events at elementary schools across Windsor/Essex County, and playing the role of 'Heartly' the mascot at numerous fundraisers.
One of her future aspirations is to one day work her way up to a full time position with the Foundation to continue advocating for health and contributing to this amazing cause.
Through volunteering with the foundation, she has become so passionate about health advocacy that she has decided to return to school in the spring to study Health and Nutrition and hopes to one day find ways that prevent heart disease so that in the future we won't require a cure.
Kallie has always strived for a holistically and mentally healthy and happy lifestyle. Kallie thinks that it is very important for everyone to have 'me time' as a stress reliever from day to day challenges to aid in the prevention of illness. Kallie's biggest hope for the world is for it to be rid of disease and she believes that by eating healthy, exercising, and participating in stress relieving activities, everyone would be on the right track to achieving that goal.
Kallie hopes that Miss Universe Canada will help promote her platform so that we can all work together to reach a healthier tomorrow. Ultimately, Kallie has all of the qualities that would make an amazing role model and is ready to take on the honour of having the title of Miss Universe Canada.