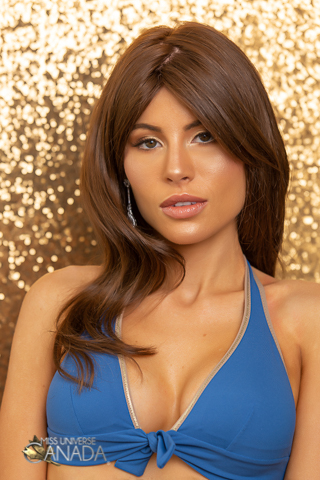 Height: 5'3
Hometown: Toronto, ON
Languages: English
Occupation: Student at George Brown College (Esthetics)
Linnea Kiefer is a very bubbly, gracious and passionate young lady. She confidently believes that no matter what is going on in your life, the right outlook and attitude will make anything possible. She enjoys being active and is currently learning kickboxing and maintaining a healthy lifestyle.
She was born in in the historic town of Brockville, Ontario and has always been very independent, living on her own since the age of 16. She moved to Toronto at 18 to pursue her studies. She enjoyed her Business Marketing program because it allowed her to interact with people, applying her studies and the ability to be creative. She is currently studying and enjoying her courses in Aesthetics.
Linnea has always been very curious about life and the rest of the world. Her interests continue to grow as she travels and learns about other people, culture, history and art. She can often be found walking through large metropolitan cities in order to get the real feel of life and the people who live there. Her short time in Paris, France exposed her to the increasing problem of homeless immigrant families living on street corners, looking for a better life than their homeland, but unable to find one. She believes that increasing social inclusion and intercultural dialogue will help economic growth and development.
She is a passionate animal lover and advocate for animal welfare. She is also a big supporter of animals at risk and has helped many causes in North America, as well as Asia and Europe. Linnea has supported a variety of initiatives from Canadian Wildlife to trapped Moon Bears in Asia and Walk in Her Shoes supporting young women from all walks of life.
Linnea will use her pageant success to bring more attention and support to animals at risk not just in Canada, but around the world. She will be a louder more visible voice in the ongoing struggle to protect animals that need that protection and help.
Linnea's role model has been her father since she was reunited with him at age 18. He has given her stability of family, a sense of purpose and the importance of being ethically correct. Her father taught her the importance of hard work and sacrifice by both his words and actions, touching her life in a remarkable way. "He has ingrained important values of hard work, humility, and respect for others in me. I'm very blessed to have a father like him."
Linnea believes you should surround yourself with people who support you and are positive, but if you do not have that support know it's okay to be alone. She is also a firm believer in surrounding yourself with the dreamers as well as the doers, the believers and thinkers, but most of all, surround yourself with those who see the greatness within you, even when you don't see it yourself.
Sponsors
Family and Friends
Video
Q&A
What are your interests and what do you enjoy doing the most?
Traveling, learning about different cultures and what is going on in the world. History, painting and spending time with my dad and friends.
List any special training you have had (music, art, drama, dance, etc.) 
When younger I participated in ballet and, currently learning kickboxing
In what sports, if any, have you participated?
Rugby, soccer, track and field, and ballet
Name one person, other than your parents, who has had the most influence on your life. Why?
There are a few people who have influenced my life that I am deeply grateful to, but my high school friend and her family thought me that you can't pick your family, but you can make your own. That no matter the situation, surround yourself with positive people or know it's okay to be alone.
What is your proudest personal accomplishment (other than participating in this pageant)? 
Reconnecting with my dad who is the most important person in my life. I am blessed and grateful for who he is. He has shown me so much love, the importance of family, a strong work ethic and helped me grow to be successful.
What is the most interesting or unique thing that has ever happened to you and/or what is the most interesting thing about you?
Last year I randomly bought a book to read when away. It turned out to be about Key West and Hemmingway, which was actually where I was travelling to. Reading the book and seeing the actual locations, people and descriptions was somewhat hard to believe since I had not planned it. It was very interesting.
What is your career ambition and what are you doing or plan to do to accomplish that goal? 
My ambition is to learn as much as possible, take my time and have experiences that will help me be successful both now and in the future. I find every year I continually learn something new about myself that I didn't know the year before. I like to set mini goals to help accomplish my bigger goals.
What would be your "dream job" in life?
To travel the world, helping at animal sanctuaries and bring awareness to others for the animals who are in need.
Describe where you were raised and what your childhood was like.
Brockville Ontario where my childhood was not the greatest. Parents divorced when I was 9 and I became estranged from my dad. At 16 I was living on my own, but at 18 was reunited with my dad, who is now the most important person in my life.
List any interesting or unusual jobs you may have had. 
Working in Condo maintenance, painting garage and cleaning air filtration systems. An incredibly dirty job.
List any volunteering you have done.
I have volunteered at local library, as well as a retirement home where I was also able to spend time with my great great aunt.
Where is the most interesting place you have been to?
The Hawaiian Islands. Its people are laid back, friendly and care deeply about their culture. Volcanoes, mountains, spectacular waterfalls and beaches. A magical and surreal place.
What do you hope to be doing in ten years?
Continue to travel, learn and educate myself.
Is there anything you would like to add that we haven't asked?
I would like to thank the judges and staff of Miss Universe Canada for this opportunity.