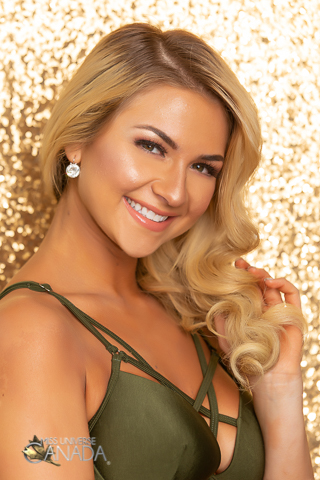 Height: 5'4
Hometown: Windsor, ON
Languages: English
Occupation: Student at University of Windsor (Criminology)
Taylor Galvano is 21 years old and was born and raised in Windsor Ontario. She is approaching her third year at the University of Windsor, soon to be earning her degree in Criminology. After she graduates, she aspires to get accepted into law school and hopes to eventually become a family lawyer. Her passion for law has been ongoing and she hopes strong work ethic will prevail. Taylor feels that a career in law is the way she will best contribute to society and make a difference in the world. She has previously made contributions to The Hiatus House which is a place that welcomes and shelters families who have experienced domestic violence, as well as John McGivney a place that helps youth with special needs reach their full potential. Taylor always tries to do things that are outside of her comfort zone to help her become a more strong and confident woman. With her being new to pageantry, she hopes that this experience will help her build confidence, not only for herself but also so she can encourage and empower other women to believe in themselves and take chances in life. She also wishes that being a part of this pageant will help open doors for her to better the community and help anyone in need.
Sponsors
Family and Friends
Video
Q&A
What are your interests and what do you enjoy doing the most?
I enjoy going to the gym on a daily basis as well as travelling as much as I can.
In what sports, if any, have you participated?
Volleyball and basketball.
Name one person, other than your parents, who has had the most influence on your life. Why?
My brother has the most influence on me because he is one of the most hard-working people I know, he has great work ethic and always pushes me to do my best.
What is your proudest personal accomplishment (other than participating in this pageant)?
A personal accomplishment of mine would be receiving first team all city for volleyball.
What is your career ambition and what are you doing or plan to do to accomplish that goal?
I would like to become a lawyer some day and to achieve this goal, I am currently in criminology, and will study in law school afterwards. I plan to help in law offices as well as attend some trials.
What would be your "dream job" in life?
To become a lawyer.
Describe where you were raised and what your childhood was like.
I was raised in Windsor, Ontario. My childhood was a very loving environment, both of my parents tried to do everything that they could to make me and my siblings have a childhood to remember. From all of the birthday parties, vacations, and supporting me with my decisions, my childhood was amazing.
List any interesting or unusual jobs you may have had.
An unusual job that i had was working in a fish factory.
List any volunteering you have done.
WFCU Centre
Muskoka Woods Leader
John McGivney
The Hiatus House
What is your most unusual talent?
My thumb can touch my wrist.
Where is the most interesting place you have been to?
The most intersection place that I have been to would be Hawaii.
What do you hope to be doing in ten years?
In ten years, I hope to be done all of my schooling and hopefully starting my job as a family lawyer.