Alyssa Boston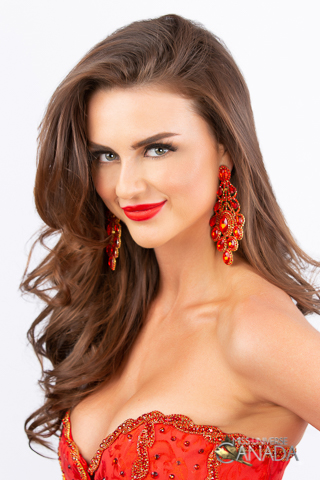 Height: 5'8
Hometown: Tecumseh, ON
Languages: English
Occupation: Marketing
Alyssa Boston is an ambitious, confident and innovative woman who strives to break barriers in the workplace and advocate for mental health awareness. Raised in Tecumseh, a small town in Southwestern Ontario, Alyssa's family has always supported her unconditionally and motivated her encouragingly, which has provided her with a solid foundation. In conjunction with her inner strength and belief that she can pursue her dreams, Alyssa continues to reach for the stars in all her endeavors.
Alyssa attended the Odette School of Business at the University of Windsor and graduated with a Bachelor of Commerce degree. She focused her studies on sports management, marketing and advertising. Her academic path set the precedence for a busy lifestyle, as she currently balances three jobs while incorporating daily fitness regimes and maintaining social relationships. Alyssa is employed as a member of the marketing team for the company, Muscle Cars and Classics, waitresses at a local restaurant and works as a Community Living companion for those who suffer with mental illness. In collaboration with her sport's experience as a youth and utilizing sports' business as her core studies, Alyssa finds pleasure in challenging herself in male-dominated activities and roles. With her current employment in the car industry, she hopes to demonstrate that women, if they choose, can integrate and excel in these male-dominated careers.
Alyssa has been very fortunate to grow up with the opportunity to get involved in many extracurricular activities. At a young age she developed a passion for sports, primarily playing both soccer and hockey. Aside for these sports, Alyssa participated in gymnastics, cheerleading and dance. Apart from her athletic ability, Alyssa has a creative side. She took lessons in piano, singing and drawing, attempting to use these skills wherever she can. Moreover, Alyssa uses her creative mind towards costume design and art. She has originated and constructed national costumes for herself at Miss Eco International and Miss Supranational and for the titleholder of Miss Global Canada.
Alyssa's greatest passion is pageantry. At the age of 17, she tested the waters for the first time in her hometown pageant. This experience opened a new chapter in her life, intriguing her to explore the industry. Her entry in the Miss Universe Canada Western Ontario preliminary pageant in 2014 led her to compete at the national level. She moved forth to compete and win the title of Miss Swimsuit Canada in Montreal, Quebec and place in the top 20 at the international finals in 2016.
Captivated by the multifaceted components of pageants, Alyssa's curiosity inspired her to take on other roles in the pageant industry. During this time, Alyssa's talent was recognized as she was selected to represent Canada in Cairo, Egypt at Miss Eco International 2018. Her competitive nature sparked her desire to participate, thus to resume her role as a contestant. Alyssa eagerly applied to compete at Miss World Canada 2018, where she placed first runner up, winning the title of Miss Supranational Canada 2018. This victory provided her with the incredible opportunity to represent Canada in Poland at the 10th anniversary of Miss Supranational.
Pageantry to Alyssa is two-fold. This experience has helped her grow into a strong, confident woman and has given her a platform to advocate for mental health awareness. Her uncle suffers from a mental illness called Schizophrenia. She learned early in life what effects mental illness can have on a person and an entire family. Alyssa has grown to understand the importance of taking care of one's mental state as one would care for their physical health. With an active hand in the Canadian Mental Health Association and her platform on social media, Alyssa, who advocates for this cause, created #TalkAboutME in which she works to educate people about the importance of understanding mental health. She encourages individuals to share their personal stories and keep the conversation going.
Sponsors
Video
Q&A
What are your interests and what do you enjoy doing the most?
Over the years my interests and hobbies have evolved. I fell in love with all aspects of sports, from spectating to participating, along with the involvement of many extracurricular activities. At a young age I developed a competitive trait, which encouraged me to strive for greatness in everything I set my mind to. From gymnastics to piano lessons, then switching gears towards soccer, hockey even basketball and volleyball.
Staying active has always been my way of life. I enjoy living a healthy lifestyle through fitness and nutrition, which helps me feel my best, both physically and mentally. Complimenting my active nature, I find gratification in travel. Already having experienced some cultures in Europe and Africa, my goal is to continue to travel to as many countries as possible. I believe that in order to grow one has to step out of their comfort zone and experience other countries, meet new people, welcome new cultures and most importantly taste new foods.
List any special training you have had (music, art, drama, dance, etc.)
I love to express my creativity in as many ways as possible. In my younger years, I partook in musical training, both piano and singing, then went on to enhance my artistic side through dance; taking hip-hop, jazz and lyrical classes. For a few years I enjoyed taking art lessons, which helped to develop my drawing skills; which I utilized to design artwork for close friends and family. Aside from picture art, I implemented my artistic passion in creating costume designs. Recently, I crafted and designed my personal national costumes at the Miss Eco International and Miss Supranational pageants and a national costume for the reigning Miss Global Canada.
In what sports, if any, have you participated?
At the age of four, I started playing soccer and then continued for thirteen consecutive years, playing for recreational, competitive and high school teams. At the age of ten, I sparked an interest in hockey, which I participated in for seven years. My passion for hockey flourished as my position was the goaltender. I participated in tournaments around Ontario, Canada and Michigan, USA, proudly leading my teams into championships and capturing the MVP award. My affiliation for sports has not been limited to these activities, as I participated in gymnastics, track and field, basketball, volleyball and cheerleading. Sports have always been an important segment of my life, teaching me valuable lessons and skills.
Name one person, other than your parents, who has had the most influence on your life. Why?
My nonna is one of the most hardest working and energetic people I know. The hardships she has endured over the years, has set an example of determination and perseverance. She overcomes whatever is thrown her way, for she will not to be defeated. Her strength has inspired me to do my best in everything that comes my way, no matter what obstacles stand before me. She will always tell me that "work is fun" and even at her age she wishes she were still working. She has a work ethic like no other and I know it has not only inspired me but also influenced my mother who recently graduated from her Doctor of Nursing Practice at the age of 55. My nonna has set an example that nothing in life comes easy without hard work.
What is your proudest personal accomplishment (other than participating in this pageant)?
My proudest personal accomplishment would definitely be the attainment of a university Business Bachelor Degree. Through my elementary academic years, I struggled with school learning and education, demonstrating to my instructors that I would not be able to master academic classes in high school. However, with my mom believing that you have to try your best before you settle for an outcome, she enrolled me into the academic curriculum. With hard work and determination, I am proud to say that I graduated from high school with honours, thus going on to become a graduate from the Odette School of Business at the University of Windsor with a Bachelor of Commerce degree.
What is the most interesting or unique thing that has ever happened to you and/or what is the most interesting thing about you?
One of my most unique and memorable experiences for me was the time when I travelled across the United States via car. Our journey began in San Francisco, California with a pause in Las Vegas, Nevada for three days. The Vegas atmosphere was electrical. The trip continued through Arizona and Utah, with a one-night stay in Denver, Colorado. The countryside was beautiful, with various landscapes and structures changing as we entered different states. Our journey back home continued as we ventured through Nebraska, with a short rest in Davenport, Iowa. Within reach of home, we decided to drive straight through Indiana to Michigan, the state that borders our province to Canada. This was an amazing way to view the sights of America. From the mountains, deserts and warm weather to prairies, flatlands and agriculture, the view was breathtaking. The trip was a seven-day venture that was filled with fun, beauty and wonderful memories.
What is your career ambition and what are you doing or plan to do to accomplish that goal?
My career ambition is to obtain employment that breaks the barriers and stigmas that surround women in the workplace. Currently I am a member of a marketing team in a male-dominated industry of automobiles. I believe that my artistic ability can bring a fresh and innovative marketing perspective to this company, an angle that has not been used before. I will continue to grow and mature in these fields whether it is in sports or cars. I am determined to build a career that I do not have to call "work" while simultaneously proving that women can work in any field that they desire. I hope to demonstrate to my colleagues and peers that my knowledge and skills will benefit the group, despite my age and gender.
What would be your "dream job" in life?
When I hear the words "dream job" the first thing that comes to mind is Miss Universe. This job is more than just a title and a crown; it is a once in a lifetime opportunity that provides the individual with a platform. I would use this platform to endorse the value of women in the workplace and work to facilitate change in the way mental illness is perceived. The first step in following dreams is to believe that they can be reached. A purpose for competing in this pageant is to take control of my future and work towards a possible dream. My intent is to inspire people around the world that dreams can be a reality, if best efforts are put forth.
Describe where you were raised and what your childhood was like.
I was born in Sudbury, Ontario and two years later my family moved to Tecumseh, Ontario where I was raised. Growing up with an older sister and younger brother, I felt privileged to have such a great relationship with my siblings. Our parents have always blessed us with a great support system. Their evidence of endless support was vivid when they unexpectedly, surprised me at my first international competition in Punta Cana and again at Miss Supranational in Poland. Moreover, our parents motivated us to participate in extracurricular activities and encouraged and supported us through all levels of our education. We were taught that great things in life do not come easy; therefore if there is a passion and desire, then hard work and perseverance are warranted to achieve it.
List any interesting or unusual jobs you may have had.
The most interesting/unusual job that comes to mind would be when I was a professional dancer for the Windsor Express Basketball team. As a teenager, dance was a very important part of my life. I attended different dance style classes and was a dancer on my high school's' dance team. Developing a passion for dance, I took my desire a step further. I auditioned for the Windsor Express dance team, thus remained a dancer for three seasons, truly enjoying the role. Being part of this organization, I ventured to different role, which was exciting. I became an On-Court host for the next two seasons with the Windsor Express. This experience heightened my awareness of public speaking, thus piqued my interest in broadcasting. Both positions enhanced the game and fan experience.
List any volunteering you have done.
Cleaned Pike Creek
Taught young children how to play goalie, hockey lessons
Life after Fifty as an aerobics teacher
Smiles 4 Miles
Soccer Coach
Smiles for Miles – Soccer Tournament
Operation Smile
Children's Villages
Sick Kids Foundation
Canadian Mental Health Association – Rock Your Sole
Canadian Mental Health Association – Sole Focus Project
What is your most unusual talent?
An unusual talent I have is that I can solve both the 2×2 and 5×5 Rubik's Cube.
Where is the most interesting place you have been to?
I would have to say that the most interesting place I have ever been is Egypt. I am fortunate to say that I was able to see and experience one of the most well-known natural wonders of the world, the Egyptian Pyramids. The Egyptian culture, food and land pose to be one of the most historic countries in the world. This was my first time to Africa, which made it an even more humbling experience. The hospitality was incredible, and the people were welcoming and accommodating. I would highly recommend Egypt as a travel destination, as this country is once in a lifetime experience, especially to see the astonishing Pyramids.
What do you hope to be doing in ten years?
In ten years, I hope to have an established career that I enjoy going to every day. I want to have travelled to at least thirty countries and experience much of what the world has to offer. I desire to have a family of my own and continue to surround myself with the people I love. I will continue to promote my platform for mental health awareness, and hopefully see the rippling effect of what I started. I want to be able to look back in ten years and have no regrets; know that I did everything I could to set myself up for a successful future.
Is there anything you would like to add that we haven't asked?
Reiterating that I played hockey at a young age, I always dreamt of competing at the highest level in this sport. To me, that goal was playing in the Olympics for Team Canada. Always having the incentive to push myself to do the best I can, I realized that paths might sometimes lead you in different directions. Sometimes life may not go as you planned, but it is interesting to note that when one door closes, another one opens. Thus, that same dream still stands that I want to represent my country at the highest level possible, but this time that goal would be Miss Universe. My country pride was instilled in me as a little girl and is something I hold very close to my heart today. If this honour were bestowed on me, I would carry the title of Miss Universe Canada with pride, admiration and respect.