Azarria Saleem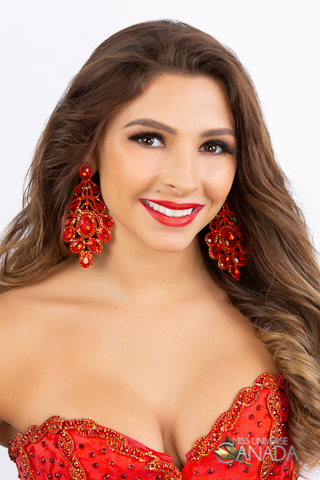 Height: 5'3
Hometown: Windsor, ON
Languages: English
Occupation:
'Be the change you wish to see in people' is the motto that Azarria lives by everyday.
Azarria comes from a Lebanese and Turkish background, both parents immigrated to Canada where she was born and raised in the city of Windsor, Ontario. Azarria graduated from Holy Names high school accepting the Dance Of Excellence and Overall Arts Award while maintaining honour roll. She then chose to continue her education with sciences by going into the Pre – Health program at St. Clair College to eventually reach her dream of becoming a registered nurse.
Throughout Azarria's High School education she was always involved with her school. Azarria was on student council all four years and was also on the dance team, this eventually lead to her becoming captain for the team. She also participated in many events within her school, whether it was doing a fashion show for charities or just helping out teachers when needed.
Azarria's passion of caring for others lead to her helping and teaching kids with physical and intellectual needs. She enjoyed this so much that she now volunteers her time by taking them out and doing activities with them. When Azarria is not volunteering or working, she enjoys spending her time with friends and family, whether it is going out to eat or enjoying a good movie. Azarria is also constantly trying to improve her health and physical fitness by frequently going to the gym and eating healthy.
This is Azarria's first pageant and she is very excited to make new memories, she is ready for the challenges that awaits through the journey.
Sponsors
Family and Friends
Video