Bianca Foo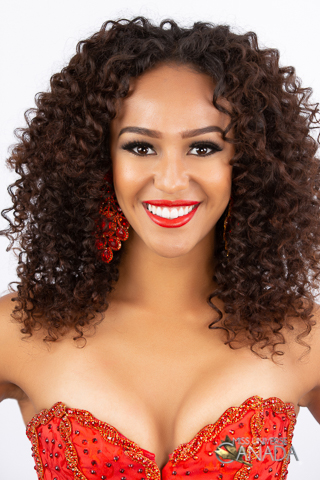 Height: 5'9
Hometown: Toronto, ON
Languages: English, French
Occupation: Self-Employed
Bianca Foo is a hardworking, positive, generous, and accepting person. She lives her life to its fullest by always taking advantage of all opportunities that come her way. She is extremely motivated and is always eager to try new things to her fullest potential. She hopes to inspire young women and each and every one she meets with her positive energy. Bianca is a well-educated dancer, model, brand ambassador, entrepreneur and certified lash artist.
She is proudly born and raised in Canada where she has not only graduated from a French emersion program, but also graduated as a dance major from the arts high school, Cawthra Park Secondary School where she was awarded numerous merit awards as she was on the honour roll for four consecutive years. Additionally, this year, she graduated with a degree from Ryerson University with a Bachelors of Fine Arts in Dance. She is a well-rounded dancer trained in ballet, modern, jazz, samba, contemporary, hip hop and cuban with voice and acting training to accompany her dance abilities.
She currently dances for Dance Migration where she performs Samba at the Brazilian Steakhouse, Copacabana and a number of other events. Additionally to this, Bianca has danced for the Toronto NBA team, the Raptors for two years and recently filmed her third televised commercial. Bianca is an avid traveler. She has travelled to thirteen countries around the world and will continue her journeys to Thailand and a number of states these next upcoming months. She loves to expand her knowledge and connect with the people she meets around the world. This past summer she went to seven countries across Europe touring a Jazz dance show with her university. Aside from her love for the arts and travelling, Bianca has an interest in modelling and has modelled for several well-known companies. Bianca has always had a love for science with health sciences and kinesiology being two of her main interests. Bianca aspires to go to medical school and become a surgeon. She has had this dream for a while not only because of her love for science, but because she dreams of helping those in need.
Sponsors
Video
Q&A
What are your interests and what do you enjoy doing the most?
I have many interests, however dance is what I love to do the most. Dance has been a passion of mine since a very young age. I trained at many dance studios, I went to an arts middle school, an arts high school, and then graduated with a Bachelor of Fine Arts degree in dance. To accompany my dancing, I love to sing and act as well. Additionally to my love for the arts, I enjoy fitness. I love going on walks, taking hot yoga and kickboxing classes, and doing gymnastics.
List any special training you have had (music, art, drama, dance, etc.) 
Most of my training is in dance. At Ryerson University I was trained in ballet, modern, jazz, contemporary, cuban, urban, and improvisation. I was trained in hip hop when I danced for the NBA team, the Toronto Raptors and I have Samba training through a dance company called, Dance Migration. The company performs at the restaurant, Copacabana Brazilian Steakhouse along with many other events such as weddings, birthdays, and shows. To accompany my dance training, I have voice and acting training from Ryerson University. Additionally, when I was younger I took piano lessons and violin lesson for two years.
In what sports, if any, have you participated?
When I was younger, I played many sports while I danced. I played soccer, basketball, tennis, did gymnastics, and took swimming lessons. I have always been committed to living a fit and active lifestyle.
Name one person, other than your parents, who has had the most influence on your life. Why?
Naomi Foo, my sister has been a major role model in my life. She is an extremely hard working, strong, generous person who I have always looked up to. She has always given me support in everything I do. Despite our nine year age difference and our differences in interests, she has always been my role model because of her positive traits. She is a mother of three children and manages to work full time in her own business to be the successful young women she is today. She has taught me how important laughter is and how it can allow you to overcome any situation.
What is your proudest personal accomplishment (other than participating in this pageant)
My proudest personal accomplishment is graduating this year with my Bachelors of Fine Arts in dance. This was a four year degree. There were many ups and downs through this period of time. In dance, you are constantly comparing yourself to those around you and judging your own practice. It is important to judge your art to force yourself to be more ambitious, but it is important to remember your journey and not get too overwhelmed with those competing with you as this can work against you. Throughout these past four years I tried to focus on how to learn from others and be inspired by their work rather than comparing myself to others.
What is the most interesting or unique thing that has ever happened to you and/or what is the most interesting thing about you? 
I believe the most unique thing about myself is my ambition. I am extremely motivated and committed to everything I do. If I decide to do something, I will give it my all. During high school and university I created many of my own businesses to make the money I needed to pay for my school expenses. I created a personal training company, a lash extension company, an d am currently creating a model and talent agency. I created these companies while working for a number of other companies and working as an independent contractor, booking myself for commercials, dance, and acting gigs. No matter what goal I have, I always put all my efforts in getting the results I desire.
What is your career ambition and what are you doing or plan to do to accomplish that goal?
My career goal has always been to become a surgeon or be involved in the health science field while performing and executing my passion to entertain. Now that I have completed my dance degree, I am one step closer to my goal. I plan on taking a year off to study for my MCATS and write the test and then apply for medical school next year. After this, I will see what field I am most interested in and complete my residency.
What would be your "dream job" in life?
I aspire to become a surgeon. This has been a dream of mine since a young age. I have always loved science especially health sciences. Additionally to this, helping those in need of surgery is what I find so fulfilling of the job.
Describe where you were raised and what your childhood was like.
My childhood was amazing and truly unforgettable. I was raised by the most loving and supportive parents. I am so unbelievably grateful for all they have done for me and continue to do for me each and everyday. I am so privileged to be able to say that I have always been very close to both my mom and dad. My mom has always made such an effort to make sure I grew up feeling confident and loved. My mom is the reason why I started dance. She constantly drove me to all my competitions classes and has always supported me throughout my whole journey. When I was younger in school, she would always make me the most creative packed lunches. My friends would always be so impressed that I would come to school with home made savoury crepes. My mom has taught me so much about how to treat those around me with respect and also demand it for myself making sure I am treated the way I deserve to be. Everyone that meets my mom always tells me how blessed I am. She impacts each and every person she meets and I hope one day I can be half the mother and person she is. My dad and I have always had a very close relationship as well. He is the reason for my humour. He is always joking around and making me laugh. He has always been extremely supportive in everything I wish to pursue. He has taught me to persevere and never give up on my dreams.
List any interesting or unusual jobs you may have had.
I have had a number of interesting jobs which are uncommon jobs to most people. One of the jobs that stands out to me the most was dancing for the NBA team, the Toronto Raptors. Being a part of such a huge organization and performing in-front of 20,000 people is an experience that is absolutely indescribable. Fans and dancers looked up to me in a way that encouraged me to do the best I could with my life. The people I met and connected with will be friends in my life forever. Additionally, some of my previous jobs having been filming my three commercials, modelling for clothing and shoe companies, dancing at the Brazilian Steakhouse restaurant; Copacabana, and being a brand ambassador for companies such as Oh Henry, Hudson Bay, and San Pellegrino to name a few.
List any volunteering you have done.
I have managed to find time to volunteer for a number of companies even with my full time extremely busy schedule. I have volunteered at Crowned Canines Dog Grooming Spa and Boutique, Walk With Heart Walkathon supporting the Regional Cardiac Rehabilitation Program, and Gymnastics Mississauga. I have also volunteered as a dance teacher at dance studios, and as a math tutor for elementary students.
What is your most unusual talent?
As I am double jointed, I can subluxate my shoulders. A subluxation in a partial dislocation. It does not hurt and I can pop it right back in.
Where is the most interesting place you have been to?
I have been to thirteen countries and ten states, but Thailand was by far the most interesting place to me. As Thailand is located in southern Asia it was very different from all of the westernized countries that I have previously been to. The country had so much to do and so much to offer. Thailand is made up of many different islands each offering something unique. I watched Thai fights in Bangkok, went to temples and elephant and tiger sanctuaries on Phuket island and got to enjoy the breathtaking beaches on PhiPhi island. The Thai people had a very open minded and free mindset on life. I took a boat through Bangkok which was very eye opening for me. Many of the homes I saw had the bare minimum necessities in order to live. The people are not materialistic what's so ever yet they are some of the most hardworking people I had ever met even in the hot heat. I got to know this man named Tony who was our Taxi driver for majority of the trip. He said, "I have everything and I have no money." which has been in my head ever since. This goes to show how money is not everything in life. There is so much in life beyond money and each and every person can find love, joy, and happiness without having money as their number one priority.
What do you hope to be doing in ten years?
Ten years from now, I hope to be doing more of what I love by expanding on my current journey! I hope to continue to entertain through dance, singing, and acting. I hope to finalize my education and be on my way to becoming a surgeon. I hope that I am still continuing to travel as much as I love to now.
Is there anything you would like to add that we haven't asked?
I want every girl in Canada to know that anything they work for is possible. The mind is so powerful and can overcome anything if you lead with perseverance and find gratitude through your journey of ups and downs. Never give up.
I would like to sincerely thank all of my friends, family, and supporters as well as the Miss Universe Canada organization for making this whole experience possible. Competing in the Miss Universe Canada program has ignited my love to inspire others and has helped me become more confident. I've learned so much from the other women that I've met while competing in this pageant. Preparing for this competition has been both challenging as well as a huge learning experience that has made me a stronger individual for it. Being surrounded by all the strong, beautiful, smart women is empowering, but can also be intimidating. This has taught me what I believe is one of the most important lessons to success. I learned how to believe in myself and be inspired by those around me rather than comparing myself and being discouraged by the talent and beauty I am surrounded by. I would encourage anyone who is considering this opportunity to take a chance and believe in themselves!