Jacqueline Wojciechowski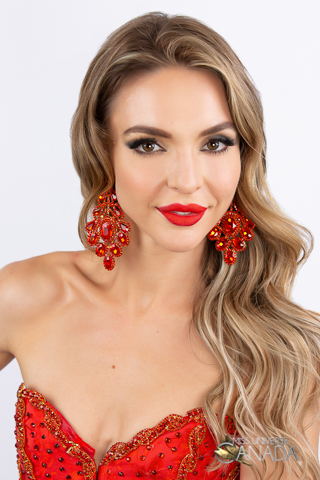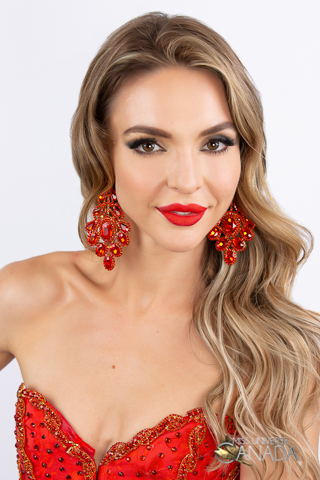 Height: 5'8
Hometown: London, ON
Languages: English, Polish
Occupation: Student at Western University (International Relations)
Jacqueline Wojciechowski is a first generation Canadian born and raised in London, Ontario Canada. Her parents Mariusz and Ania Wojciechowski came to Canada in the early 1990's from Poland, both with a vision of providing a brighter future for not just Jacqueline and her sister Sandra, but also for others by fostering over a dozen children in the past 17 years. Mariusz and Ania still to this day are foster parents and remain pillars of strong family values in both so many children's eyes but also in the community. Jacqueline and her sister Sandra Wojciechowski have had so many foster brothers and sisters, it has been such a learning experience from each relationship and a blessing being part of such a strong family unit. By getting to share such a unique experience, she has found a fondness for helping children and hopes to bring awareness in any way that can benefit a child who needs a home.
While on her educational path of obtaining a Bachelor's Degree in International Relations at Western University, she strives to find a career that will help bring cultures and families together. Jacqueline currently works as a Medical Office Receptionist as well as teaches Polish folk dance for the last 6 years and is an active member in her Polish community. One of the most cultural influencing aspects of her life revolves around dance and Jacqueline feels it truly is the universal language. Her involvement with Cracovia (a Polish folk dance group) has allowed her to not only learn and instill the rich Polish dance history in her community's children, but has also allowed her to travel and perform in Europe.
Jaqueline has travelled to numerous countries, each one giving her insight and knowledge of how different societies and cultures function, sharing the joys and differences that are the very essences of life. These interactions have fueled Jacqueline's dreams to become an ambassador of not just our great nation, but of our universe.
Jacqueline is no amateur when it comes to the pageant stage. As a former Miss Canada Globe 2013 who continued to be the first Canadian to win Miss Globe 2014, she knows what the pageant life is all about. The strength and determination that each contestant on any stage must endure is tremendous, and Jacqueline is ready to show what raw, sheer intrepidity she has in her path for the crown.
For Jacqueline the crown represents every woman. It represents a dream of progression. It represents a step forward for what hard work and certitude that women strive for every day. Women have fought for so long, so hard, and women are changing the world now more than ever!
Sponsors
M-SKI Automotive
,
Fierce Print and Design
,
Federal Asphalt
,
Pineridge Builders
,
Flawless London Beauty Salon
,
Showtyme Fitness
, 
Sonia Vilos
,
Jorge Polio Photography
,
Samantha Blatnicky Makeup and Lash Artist
,
Ronda Hurley
,
Studio H Artist Group
, Family and Friends
Video
Q&A
What are your interests and what do you enjoy doing the most?
My interests include anything fashion, art, travel, culinary (which is an art itself) learning and helping others. I find the most enjoyable thing in the world to be submersing myself in other cultures and countries. By being able to travel from an early age I have always been bewildered by a new land, a new language, a new everything! I have found combining my love with dancing and my love of traveling that dance is a universal language, and a way I can communicate with almost anyone, and also get to share something I am passionate about.
List any special training you have had (music, art, drama, dance, etc.)
I have been learning and teaching polish folk dancing (taniec folklorystyczny) in my community for over 8 years. By doing so I have had the opportunity to perform in multiple countries, including Poland! It was an amazing experience.
In what sports, if any, have you participated?
I have participated in martial arts and have obtained my first-degree black belt in Taekwondo. It has huge impact on my life and has taught me discipline and determination. Although I haven't practiced professionally recently, it is a sport I would like to revisit in the future.
Name one person, other than your parents, who has had the most influence on your life. Why?
My Grandmother (Babcia) has had the most influence on my life because she has shown me traditions and morals sometimes not observed or followed in the common day. She has taught me to be caring yet strong, graceful yet fierce, and independent yet loyal. Without my grandmother I don't think I would be the woman I am today.
What is your proudest personal accomplishment (other than participating in this pageant)?
Without a doubt my proudest personal accomplishment came down to a single moment when as a representative of my community, my province and my strong, beautiful nation, I was crowned Miss Globe in 2014 while competing in Albania as Miss Canada Globe 2013. That moment bestowed a feeling that I had done not just my parents, my family, my friends and my sponsors proud, but also every single woman across Canada.
What is the most interesting or unique thing that has ever happened to you and/or what is the most interesting thing about you?
The most interesting thing I find about me pertains to my core family values and upbringing. To do this day, my family participates in fostering children. My sister and I have had over a dozen foster brothers and sisters over the last 17 years and still are currently involved in helping families. This has influenced a deep rooted value of understanding how important a family structure is, and how when you have to have the power to help, it is your responsibility to do so.
What is your career ambition and what are you doing or plan to do to accomplish that goal?
My career ambition and goal are simple. To finish my education of International Relations at the University of Western Ontario providing me the opportunity to further represent our great country.
What would be your "dream job" in life?
My dream job would be working as an ambassador of Canadian fashion where I could intertwine cultural fabrics to represent and create something we all could share. If I could combine my love of learning and sharing new cultures with my passion of fashion and design I would wake up every day in absolute bliss.
Describe where you were raised and what your childhood was like.
I was born and raised in London, Ontario Canada. I grew up with a younger sister and with two amazing parents. We would foster children regularly, and shared strong family values. I was enrolled in public school until grade 6 and was enrolled in French Emersion from Grade 7 – 12 which was very interesting to be speaking 3 fluent languages at the time. I also attended Polish school on Saturday for 12 years. I was also involved in multiple sports as well to be lucky enough to have travelled with my family to Europe on numerous occasions.
List any interesting or unusual jobs you may have had.
As previously mentioned, I have been involved in Polish folk dancing for over 8 years and I have to say the most unusual job I have had is teaching young children our Polish native dances and songs. By getting to interact with such a young and vibrant generation, I also get to be a part of teaching young minds a small piece of their heritage and I think that's an unusual yet very rewarding job I get the joy of having.
List any volunteering you have done.
I have taken part in several charitable events such as; Showdown in the downtown (kidney disease), Right to Play (Raise money to educate and empower children and youth to overcome the effects of poverty, conflict and disease in disadvantage communities, CIBC walk for the cure, Terry Fox Run, and CN Tower Stair Climb for the United Way and many others.
What is your most unusual talent?
I am unsure of my most unusual talent, but I do seem to have an uncanny ability to connect with almost any animal. I have worked in the pet industry earlier in my life and have found that when it came to helping or bathing animals that I had an ability to help calm and settle them, especially with larger dogs.
Where is the most interesting place you have been to?
The most interesting place that I have been to is Malaysia. Malaysia is a Tri-cultural country with a strong, rich heritage and over 112 indigenous languages. Malaysia also has an extremely high biodiversity making it
such a beautiful, unique country with everything to stimulate the mind and the eye.
What do you hope to be doing in ten years?
It's so hard to envision exactly what I will be doing in ten years, but I do hope that wherever my path leads, that it is one that shares nothing but love. Life is too short to spend doing anything but sharing what you can and to empower one another. I hope in ten years, I can say, "I have made a difference".
Is there anything you would like to add that we haven't asked?
If there is one thing I could add, it's that I wish all my fellow pageants sisters the best of luck, you are all so beautiful and I cannot wait to share a stage this 2019! Let's go Canada!