Jennifer Zheng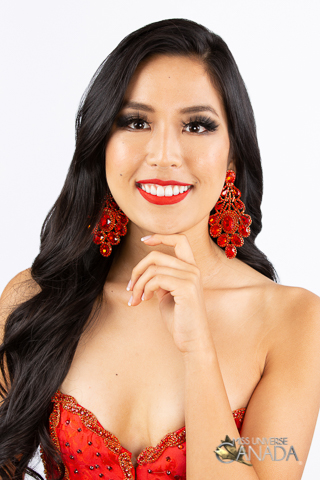 Height: 5'9
Hometown: Oakville, ON
Languages: English, Mandarin Chinese
Occupation: Student at University of Toronto (Medical School)
Jennifer was born and raised in Toronto. She is currently a first year medical student at the University of Toronto and wants to become a pediatrician. She has worked in several different industries including engineering and finance, and hopes to combine her engineering and business backgrounds with medicine to ultimately start her own non-for-profit organization.
Learning from different experiences and people is something Jennifer is extremely passionate about. She graduated top of her high school class from the International Baccalaureate program and went on to graduate with a 3.94 GPA from Johns Hopkins University, double majoring in Biomedical Engineering and Applied Mathematics & Statistics. She then moved to New York City to work as a fixed income trader and debt capital markets analyst for two years. As a current medical student, she hopes to advocate for health and education inequities, as well as inspire young women to defy stereotypes and pursue their dreams.
Jennifer's passions also extend to music and the arts. She began studying at the Royal Conservatory of Music when she was six years old and obtained her ARCT diploma for both piano and flute. She has performed with various ensembles and has won numerous awards at the national level. She also loves ballet and obtained her Royal Academy of Dance Grade 8 certificate. In addition to music and dance, Jennifer is an avid oil painter and has won awards at the international level. She is grateful for the places she's travelled and people she's met through the arts. Similar to the arts, the beauty life embodies doesn't always lie in measurable qualities or outcomes; rather, it appears when all these intricacies are viewed from a perspective that reveals the larger meaning of life itself.
Community service has always been extremely important to Jennifer, and she has been involved in many long-term volunteering experiences. She began mentoring youth in high school, where she worked as a music and academic teacher in her spare time. During university, she continued to pursue leadership roles working with students as a Resident Advisor and Teaching Assistant. She also enjoys combining her passion for medicine with community service by volunteering at the hospital. Her summer research in cystic fibrosis at The Hospital for Sick Children was especially important for developing her passion in pediatrics. Her interaction with youth from various backgrounds inspired her to realize the tremendous opportunities that come with education, hard work and a strong positive mindset.
Although Jennifer is new to the pageantry world, she ultimately wants to have a greater impact on the world and the values Miss Universe Canada embodies align closely with hers. "The resilience and adaptability I have developed through my diverse experiences were a result of not only hard work and perseverance, but also a product of the opportunities that came with living in an amazing country like Canada." Being a medical student allows her to meet new people and help patients every day. However, she looks forward to the opportunity to represent Canada and share her experiences on a larger scale. In doing so, she hopes to motivate even more young women to pursue their dreams and not be afraid of defying stereotypes. This has been a long-held dream of hers, one that she is extremely grateful to have the opportunity to pursue.
Sponsors
Video
Q&A
What are your interests and what do you enjoy doing the most?
I love playing, performing, and teaching music. As a pianist and flutist in multiple bands and choir groups, I had the opportunity to perform at various venues across Canada and Italy. I continued to stay involved in music at university by joining the symphony orchestra and playing music for patients at the hospital.
One of my favourite quotes is "Let food be thy medicine and medicine be thy food" [Hippocrates], so it goes without saying that I'm a huge fan of gardening, cooking, nutrition and overall wellness.
I also enjoy being active outdoors, painting, dancing, yoga, working out, and volunteering. From mentoring students during high school to becoming a Resident Advisor during university, my volunteer work has centered on my passion for working with youth.
List any special training you have had (music, art, drama, dance, etc.)
I've been learning music and dance since I was six years old. I obtained my ARCT diploma from the Royal Conservatory of Music in both flute and piano at the ages of 13 and 15 respectively. In addition to music, I love to dance and obtained my Grade 8 certificate in Ballet with the Royal Academy of Dance.
I am also Standard First Aid/CPR C/AED Certified, a trained broker-dealer and investment banking representative.
In what sports, if any, have you participated?
Track & field, swimming, basketball and yoga.
Name one person, other than your parents, who has had the most influence on your life. Why?
My piano teacher. She immigrated to Canada in her 50's and worked extremely hard teaching students. She always had a positive outlook and appreciation for her life in Canada. She also had a way of explaining difficult concepts in a fun and simple manner to help her students learn. From a young age, she helped me realize the importance of not being afraid of putting yourself in challenging situations, as there is something to learn from every new experience.
What is your proudest personal accomplishment (other than participating in this pageant)?
During my last year of university, I won the David T Yue Memorial Award. This award was one of my proudest accomplishments because it highlighted my ability to balance work with outside activities and community service. Even though maintaining a 3.94 GPA in an engineering and math double major at Johns Hopkins University presented many challenges, I didn't want my schooling to prevent me from pursuing other interests in research, leadership and volunteering. Seeking balance and giving back to the community are qualities I continually strive to exemplify as a student, advocate and delegate.
What is the most interesting or unique thing that has ever happened to you and/or what is the most interesting thing about you?
Diversity of experiences in my background. I was able to learn a wide range of activities in the arts, academics and community while obtaining my education. I also had the opportunity to work in several different fields such as engineering, math, finance and medicine.
Many of the unique opportunities I've been able to have, such as working on wall street and attending medical school, can be attributed to my upbringing and education. This fuels my passion in mentoring youth and inspiring young women so that they have the potential to experience their own diverse opportunities and achieve their dreams.
What is your career ambition and what are you doing or plan to do to accomplish that goal?
My career ambition is to become a pediatrician so I can make a difference in the lives of children and youth. Helping others through my volunteer work in the hospital and youth mentorship has been one of my life long passions. The strength and optimism embodied by the people I interact with never ceases to amaze me. Specifically, the capacity for children to recover from illness and the potential long-term benefit they derive from treatment drives my desire to become a pediatrician.
In addition to completing my medical and residency training, I look forward to the variety of medical procedures, research opportunities and diverse patient backgrounds I will encounter. The unique opportunity to serve as both an educator and healer for youth is something that motivates me in the pursuit of my goals.
What would be your "dream job" in life?
My dream job is to become a spokesperson to empower young women to not be afraid in pursuing their dreams and defying stereotypes, whether that means a higher education in the STEM field or a career in traditionally male dominated industries such as tech and finance. One of the things I love about Miss Universe Canada is it encourages women from all walks of life to share their diverse perspectives and personal experiences. If I am fortunate enough to win the title, I would be honoured to have the opportunity to share my experiences and help women find the strength and courage to reach their full potential. I will also continue building on the things I am most passionate about, such as mentoring youth, inspiring young women, raising awareness for health and education disparities.
Describe where you were raised and what your childhood was like.
I was born in Toronto, Canada and moved to Oakville when I was six years old. My parents were both immigrants from China and reobtained their degrees at Canadian universities so they could have better opportunities. Their never-ending hard work, perseverance and love instilled childhood values within me that I still carry forward today.
Education was extremely important but they also encouraged me to learn as many different activities as I could. Nevertheless, they always reminded me the importance of putting in 110% and doing the things I commit to well. My parents were amazing role models who always led by example, defied stereotypes and gave generously to others.
List any interesting or unusual jobs you may have had.
During my undergraduate studies, I worked as a Resident Advisor, Teaching Assistant, researcher and engineering intern at Xerox. After obtaining my Bachelor's degree in Biomedical engineering and Applied Math and Statistics, I moved to New York City to work on Wall Street for two years. I had the opportunity to work as a fixed income trader after taking the Series 7 and 63 FINRA examinations. I then worked as a Debt Capital Market Analyst after taking the Series 79 exam.
Throughout my work experience, it was heartbreaking to see how gender and ethnic stereotypes often discouraged women and other minority groups from working in certain industries. It motivated me to do something to address these barriers and pursue my lifelong passion in helping others.
List any volunteering you have done.
The Hospital for Sick Children
Oakville Trafalgar Hospital
Johns Hopkins Hospital
Medstar Hospital
NYC Food Bank
Music teacher
Academic tutor
Special Olympics Canada
Canadian Cancer Society
Heart and Stroke Foundation
What is your most unusual talent?
My teaching ability. Many people have said how I am able to explain complex problems in a way that helps other people learn. I'm extremely grateful for this talent because teaching and mentoring youth is something I'm very passionate about. Nothing makes me more happy then when I'm able to help simplify a concept to help someone understand it better.
Where is the most interesting place you have been to?
Tianzi mountains in the Hunan province of China. This place holds a special meaning because I saw them during my first visit to China, and they also happen to be in my mother's hometown province. Having learned both Mandarin and English simultaneously, I've always loved learning about my own ethnic culture and different cultures through people, food, and travel. One of the things I enjoy most about travelling is how it enriches your perspective and opens your heart.
What do you hope to be doing in ten years?
In ten years, I hope to have completed my medical school and residency training and become a pediatrician. I look forward to having a career where I can work with youth to have a lasting impact on their health and create a brighter future for all of us. I hope to combine my diverse experiences in the arts, business and engineering to better help people as a physician. I picture my future self as a compassionate pediatrician who is also a health educator and motivator to my patients, their families, and the community.
Outside of my career, I hope to have children of my own and continue to inspire others to give. I hope to travel and work with various non-for-profit organizations to help spread awareness on the education and health disparities currently present. I also look forward to staying connected with all the amazing people I meet throughout my pageant experience.
Is there anything you would like to add that we haven't asked?
Being a part of Miss Universe Canada will give me the opportunity to not only learn more about myself but also give back to the community. I am extremely grateful for the opportunity to show how independence and intellect can help young women garner the confidence to shatter stereotypes and become even more beautiful, both inside and out.